Velocity 3 Scaling Receiver DVI Video Extender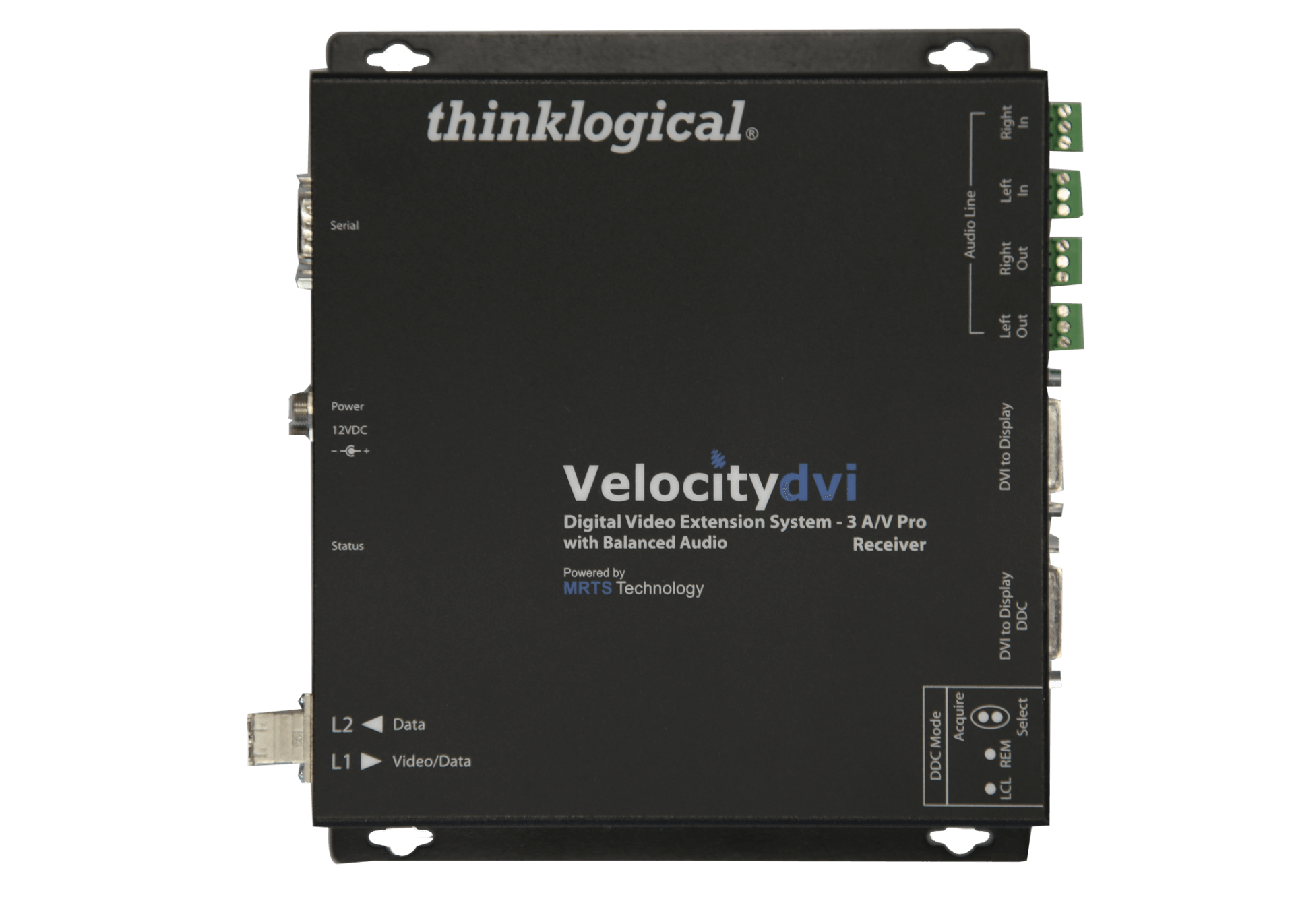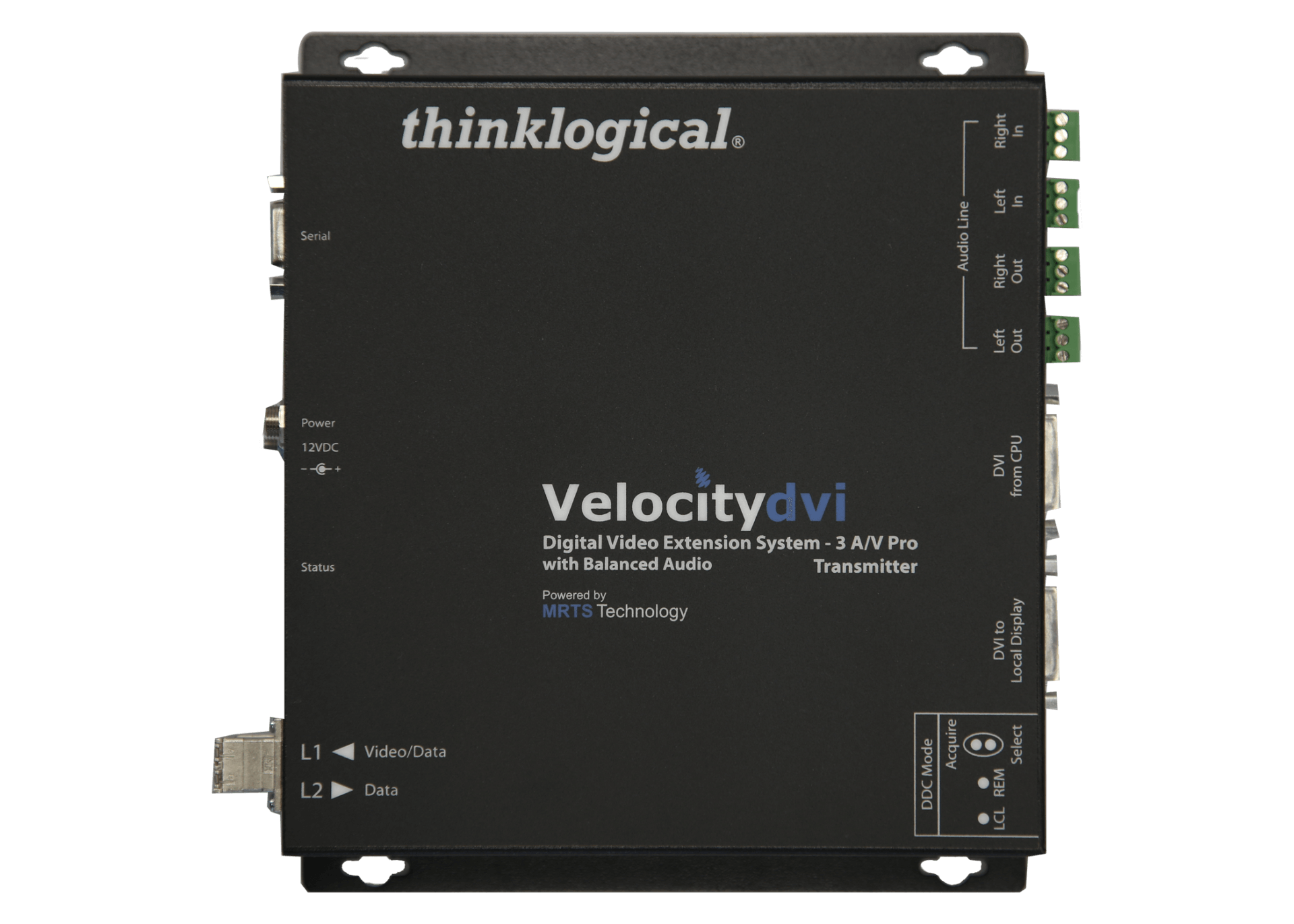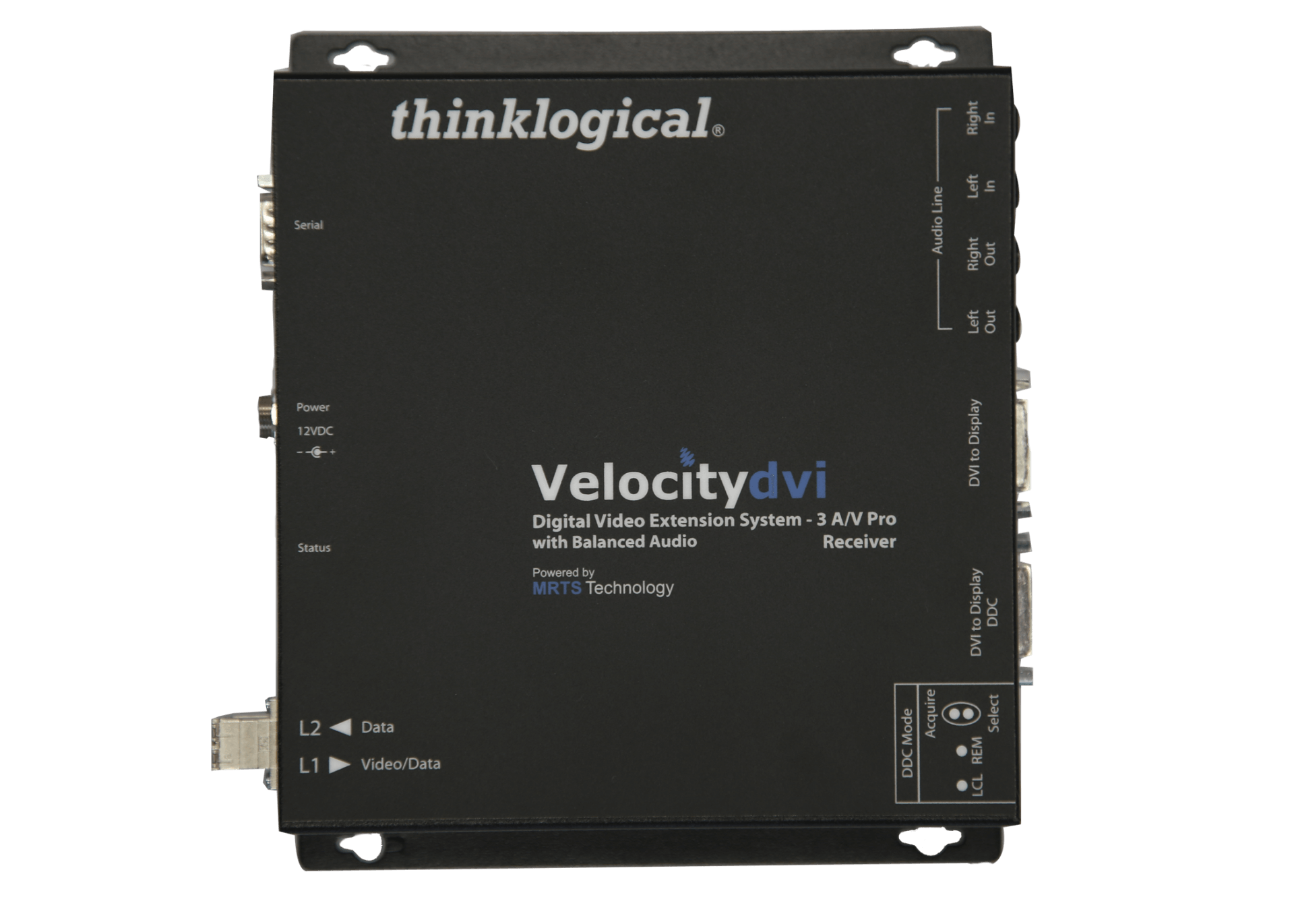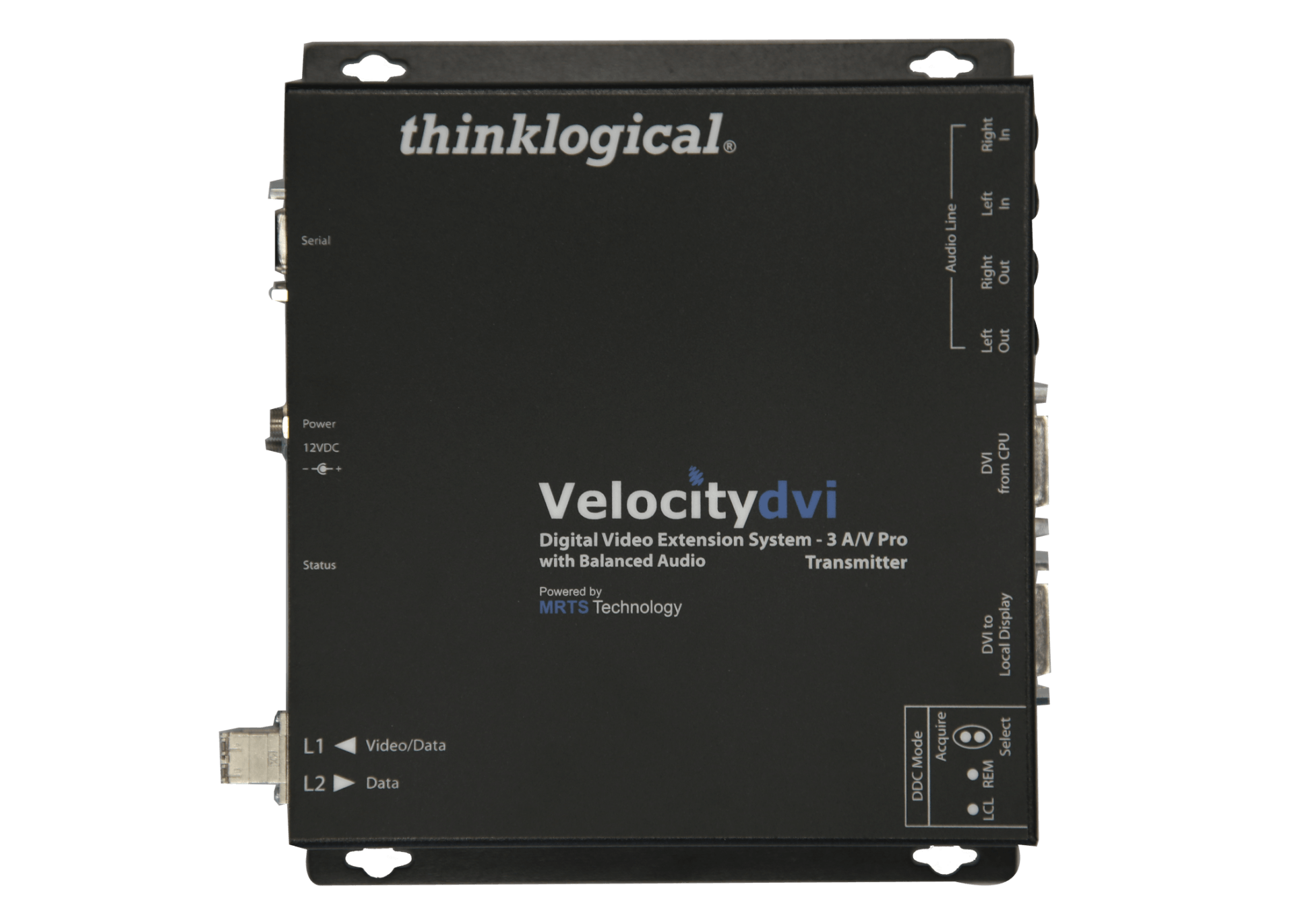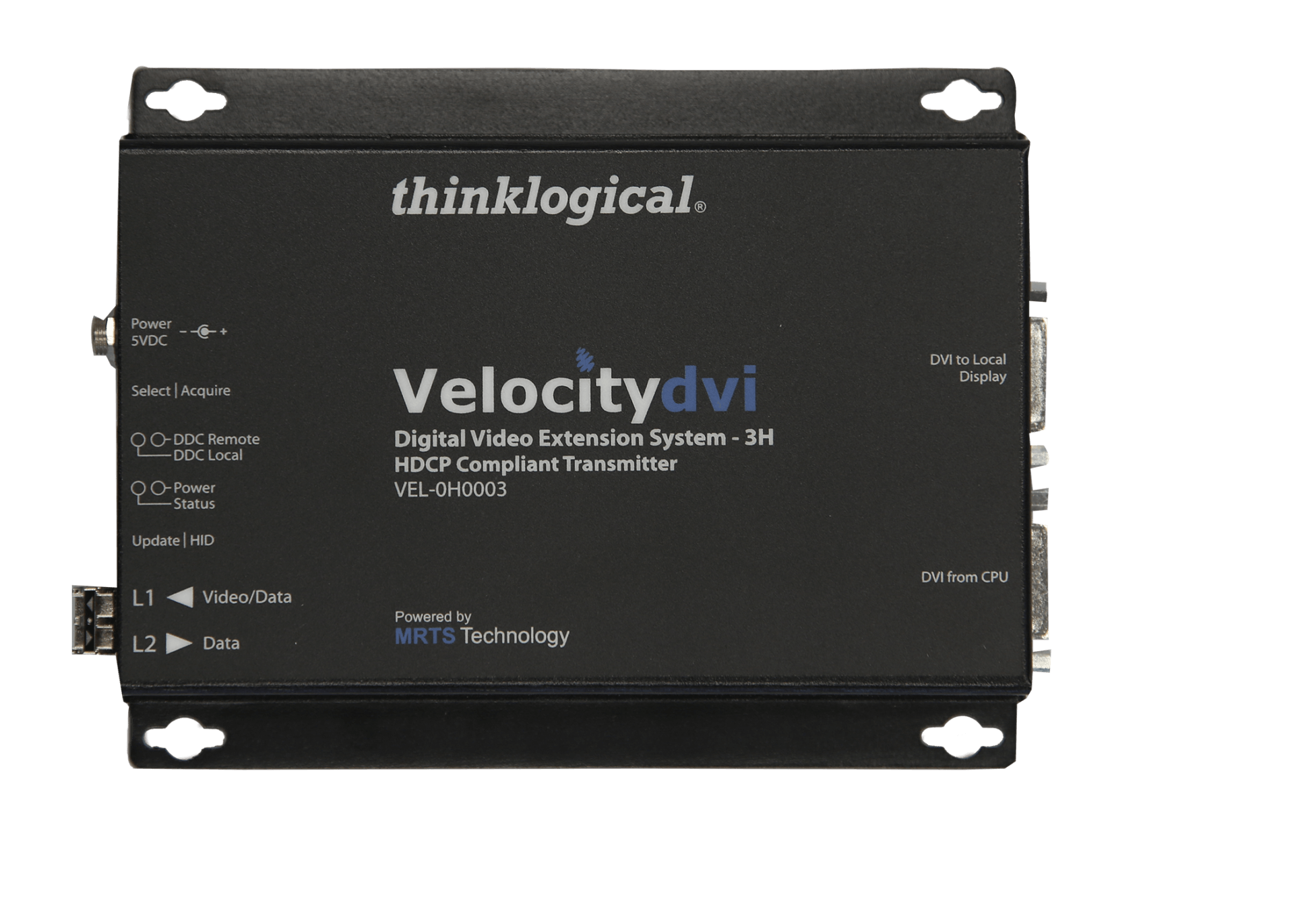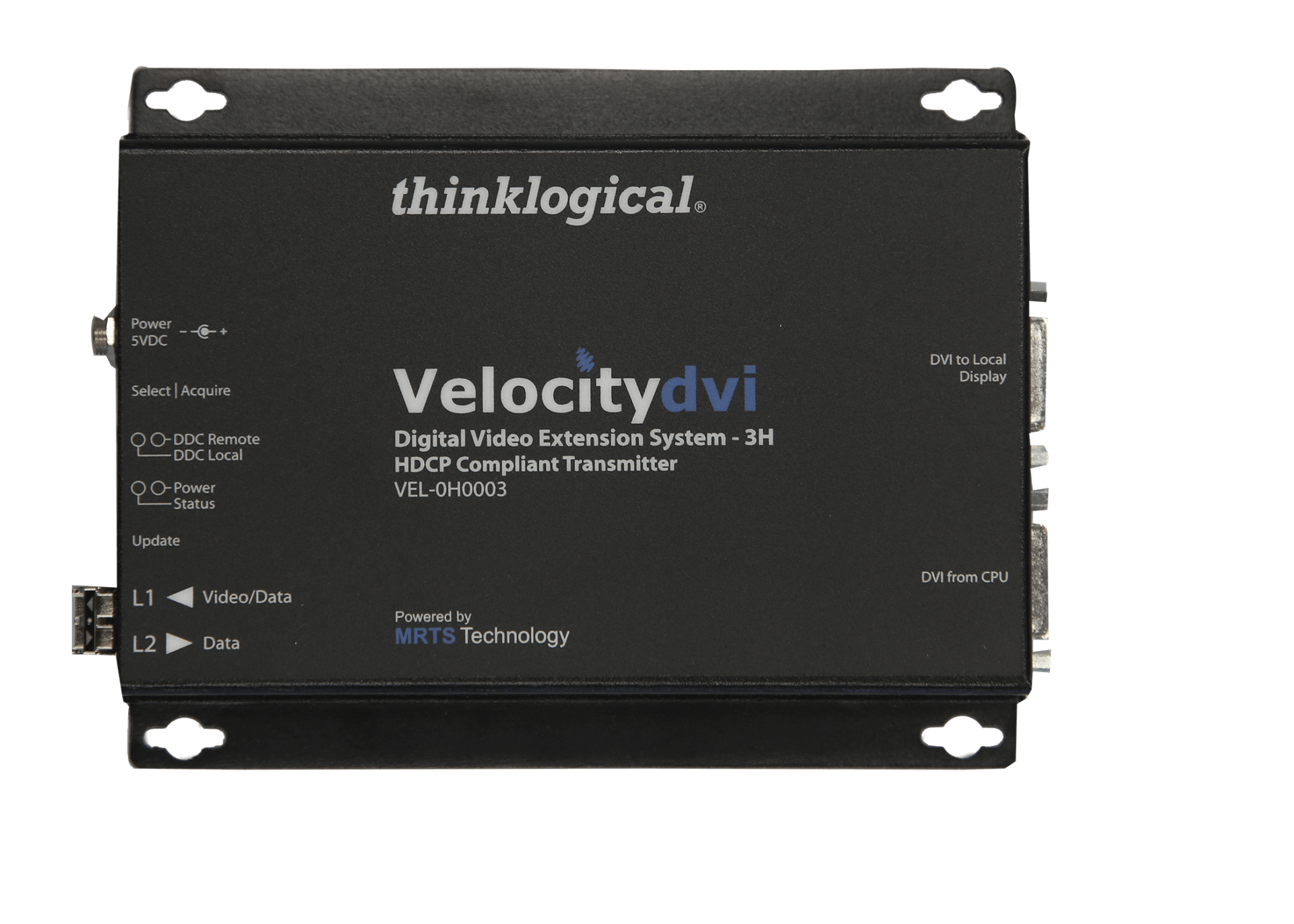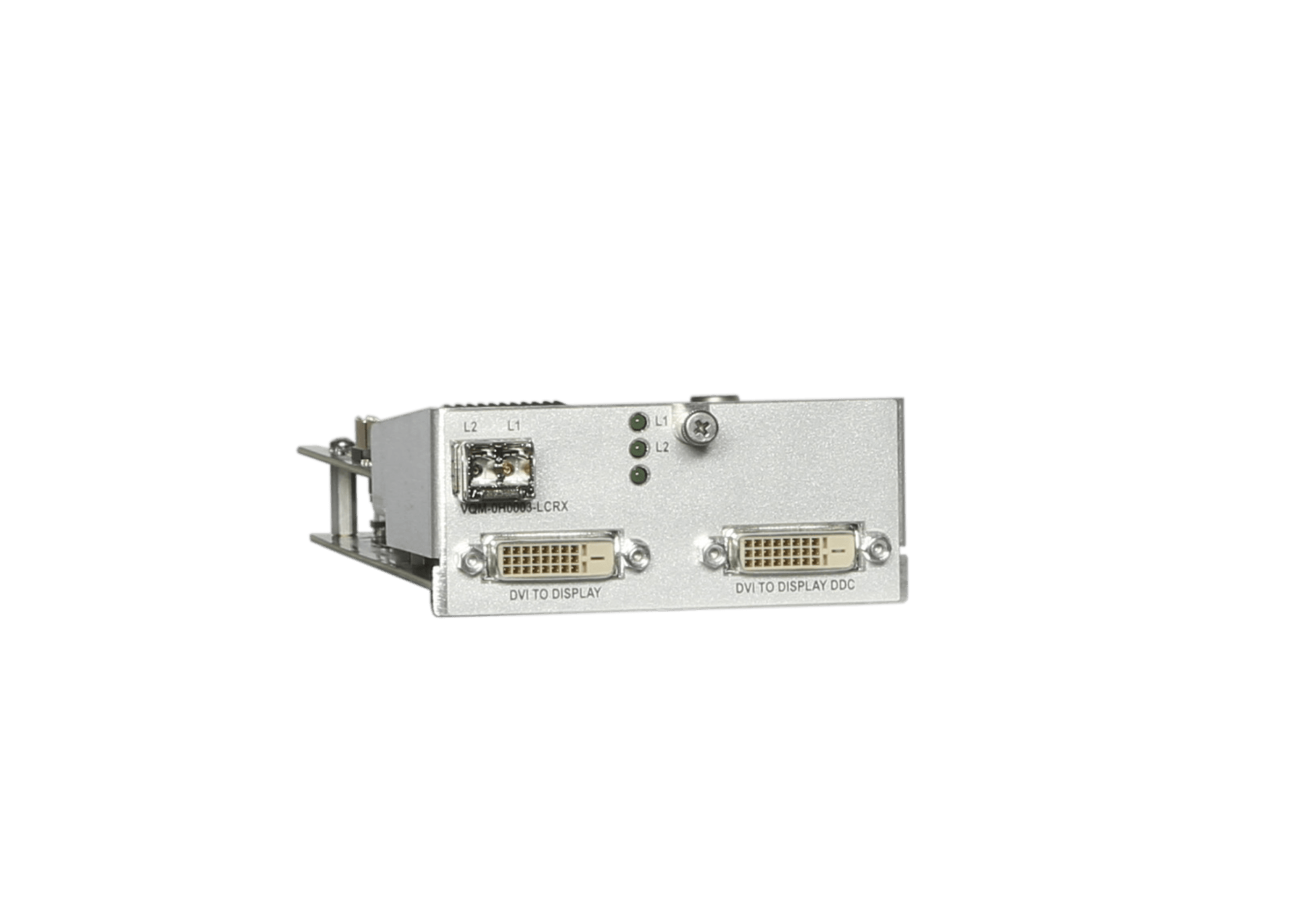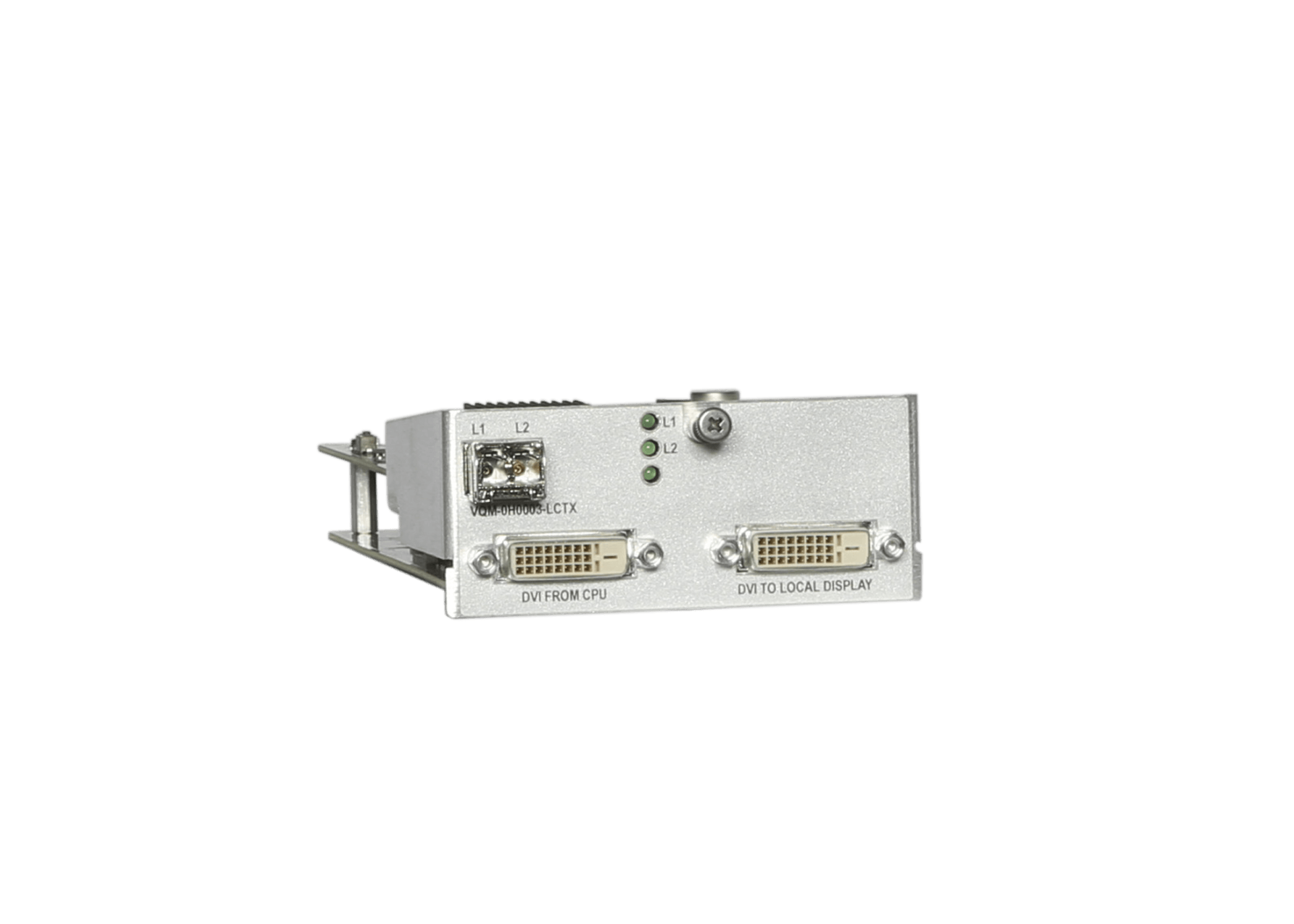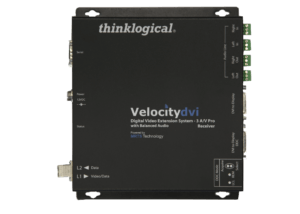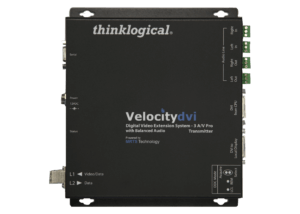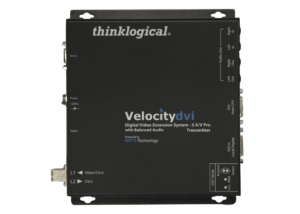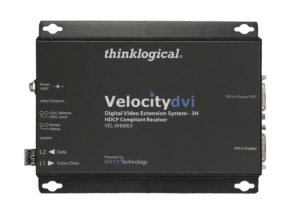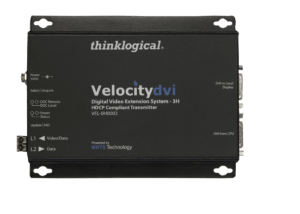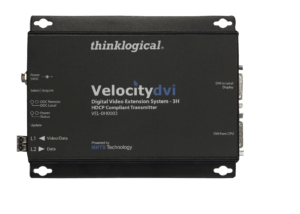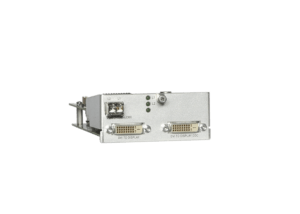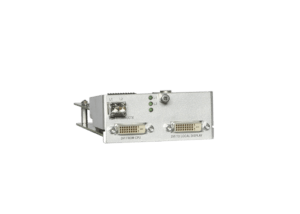 6.25G Fiber Optic Single Head, Single Link HDCP DVI Video, RS-232, Analog Audio, 10/100 Scaling Receiver
Standard
Single Head
Single-Link DVI
TX Local RX Aux
HDCP Compatible
Fiber Connectors
Configurable
RS-232
Analog Audio
Network 10/100
Overview
The VelocityDVI 3 extension systems are designed to support one single-link DVI display, including support for HDCP content. Extenders are custom configurable to also support full duplex stereo audio and either serial (RS-232) or 10/100 Network.
6.25G Fiber Optic Single Head, Single Link HDCP DVI Video, RS-232, Analog Audio, 10/100 Scaling Receiver
Specifications
Video Resolution: DVI-D, all single-link DVI resolutions (maximum 165MHz pixel clock)
Optical Cable: One (1) multi-mode or single mode fiber optic cables, Two (2) if return channel is required (fiber not supplied, available for purchase)
Optical Distance: Multi-Mode up to 1000m 65m: OM1 (62.5/125); 350m: OM2 (50/125); 750m: OM3 (50/125 SX+); 1000m: OM4 (50/125eSX+)
Optical Distance: Single Mode up to 80km All Distances: OS2 (9/125)
Optical Wavelength: Multi-Mode: 850nm; Single Mode: 1310nm (CWDM and DWDM wavelengths available, contact Thinklogical for further information)
Data Rate: Forward channel: 6.25Gbps; Back Channel: 2Gbps
Environmental: Operating Temperature: 0°C-50°C; Humidity: 5-95% RH, non-condensing
Compliance: Approvals for United States of America, Canada, and European Union
Warranty: One year ∙ Extended warranties available for purchase
Mounting Brackets (VQM): See Modular Chassis Specifications
Mounting Brackets (VEL): Surface Mounting Brackets Included
Power Consumption: 10 Watts
Supply Voltage (VQM): Universal AC Power Supply, 100-240VAC, 47-63Hz
Supply Voltage (VEL): +5V DC, 4A, AC/DC Adapter Universal Input 100-240VAC, 50/60Hz
Weight (VQM): 0.50lb (0.23kg)
Weight (VEL): 1.00lb (0.45kg)
Dimensions
Rack Size (VQM): See Modular Chassis Specifications
Rack Size (VEL): EIA 19" 3RU Rackmount for 12 Extenders, See RAC-000003 (not included)
Height x Width x Depth (VQM): 1.59" (40.42mm) x 3.69" (93.80mm) x 7.25" (184.04mm)
Height x Width x Depth (VEL): 1.13"(29.58mm) x 5.57"(141.43mm) w/mounting brackets x 7.42"(188.49mm)
Tolerance: ± 0.039" (1.00mm)
Connectors
Video: DVI-D (2)
Audio MIC/LINE (Configurable): 3.5mm Jack (2)
RS-232 Serial Port (Configurable): RJ45 (1)
10/100 Network (Configurable): RJ45 (1)
Software Updates (VQM): USB B (1) with Q-Series 2300, 4300 and T-Series Q-4200 Chassis
Software Updates (VEL): Mini USB (1)
Fiber Connectors (VQM): LC (1)
Fiber Connectors (VEL): LC (1); Inquire with Thinklogical for Neutrik® Connectors
Cables Included
Receiver:
(1) 5 Volt, 4 Amp Wall Mount (PWR-000022-R) [For Fixed Extenders, for Extender Modules see Modular Chassis Specifications]
Audio & Serial Configuration: (1) CAT 5, 2 Meters (CBL000001-002MR); (1) DB9 Male RJ45 Modem (ADP-000019-R)
Audio & Network Configuration: (1) CAT 5, 2 Meters (CBL000001-002MR)
Contact Thinklogical for additional specifications for redundant, separate data, separate audio and multipath extenders.
Resources
How To Buy
VEL-0000S3-LCRX
Velocity 3 Scaling Receiver, Single-Link DVI, HDCP Compatible, Multi-Mode, LC
VEL-AV00S3-LCRX
Velocity 3 Scaling Receiver, Single-Link DVI, HDCP Compatible, Audio, Serial, Multi-Mode, LC
VEL-AN00S3-LCRX
Velocity 3 Scaling Receiver, Single-Link DVI, HDCP Compatible, Audio, Network, Multi-Mode, LC
VQM-0000S3-LCRX
Velocity Q-Series 3 Scaling Receiver Module, Single-Link DVI, HDCP Compatible, Multi-Mode, LC
VQM-AV00S3-LCRX
Velocity Q-Series 3 Scaling Receiver Module, Single-Link DVI, HDCP, Audio, Serial, Multi-Mode, LC
VQM-AN00S3-LCRX
Velocity Q-Series 3 Scaling Receiver Module, Single-Link DVI, HDCP, Audio, Network, Multi-Mode, LC