Media & Entertainment
THE LOWEST LATENCY KVM. FULLY UNCOMPRESSED.
GET IN TOUCH
HAVE A QUESTION?
SPEAK LIVE WITH AN EXPERT.
SPEAK WITH AN EXPERT
POST PRODUCTION
BROADCAST
Live Production and Themed Entertainment
Media & Entertainment
POST PRODUCTION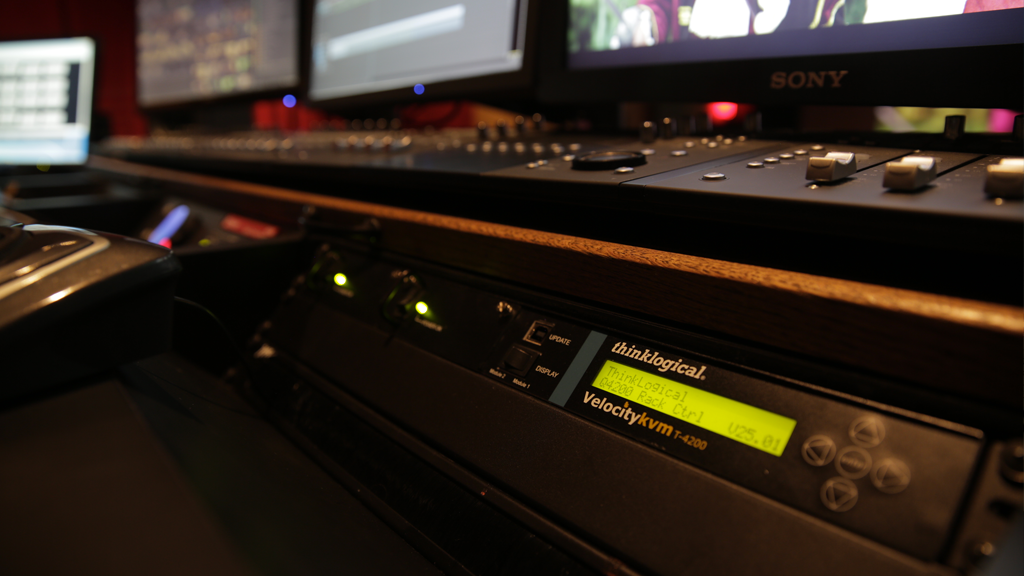 Creative professionals working in video-intensive post-production applications such as editing, color grading, digital intermediate and visual special effects can easily become fatigued and unproductive when working long hours on systems with the less-than-optimal image resolution quality and unreliable computer peripheral performance that comes from compressed or IP-based KVM signal management systems.
Thinklogical eliminates these issues by providing a 100 percent uncompressed signal path on either CATx or fiber cabling with the lowest signal latency in the industry (microseconds, vs. milliseconds for typical compressed solutions), offering precise pixel-for-pixel transmission of 4K DCI/UHD resolution video (up to 4096 x 2160 resolution, 60Hz frame rate, 4:4:4 color depth, 30-bits-per-pixel) with no visual artifacts, jitter or lost frames, and instantaneous computer peripheral responsiveness. This increases user creativity, efficiency and productivity without compromising quality, reliability or performance.
With a protocol-agnostic architecture, virtually any signal — regardless of type or standard — can be switched through a Thinklogical matrix switch and any port on the matrix can be quickly configured to accommodate any signal format or direction, in or out. It is easy to change any port on the switch to be video or audio or machine-or-tablet control — whatever configuration is required to accomplish a task — in just minutes.
With this true "any-to-any" switching capability, a flexible and efficient "virtual-suite" design concept is made possible, where operators in all of the rooms in a post-production facility —including edit suites, VFX, digital intermediate and color grading, theaters, and viewing rooms—can instantly switch in and out of whatever computer they are controlling with a simple keyboard command.
Having one routing system with the flexibility to change the purpose of a suite or workstation with the push of a button, without having to physically re-wire or move servers and displays dramatically improves efficiency and productivity.
Features and Benefits
Extend and switch uncompressed resolutions up to 4K DCI 4:4:4 (24/30/48/60 fps) content and KVM without added latency or visual artifacts
"Any-to-any" switching: enables one suite for multiple uses with rapid reconfiguration (editing, color correction, VFX, audio)
Improve collaboration, pipelines and workflows
Enhance creativity, productivity and efficiency
Supports DisplayPort 1.2, HDMI 2.0 and 12G SDI
Full bandwidth USB 2.0 extension supports Wacom tablets and other USB peripherals
Cloud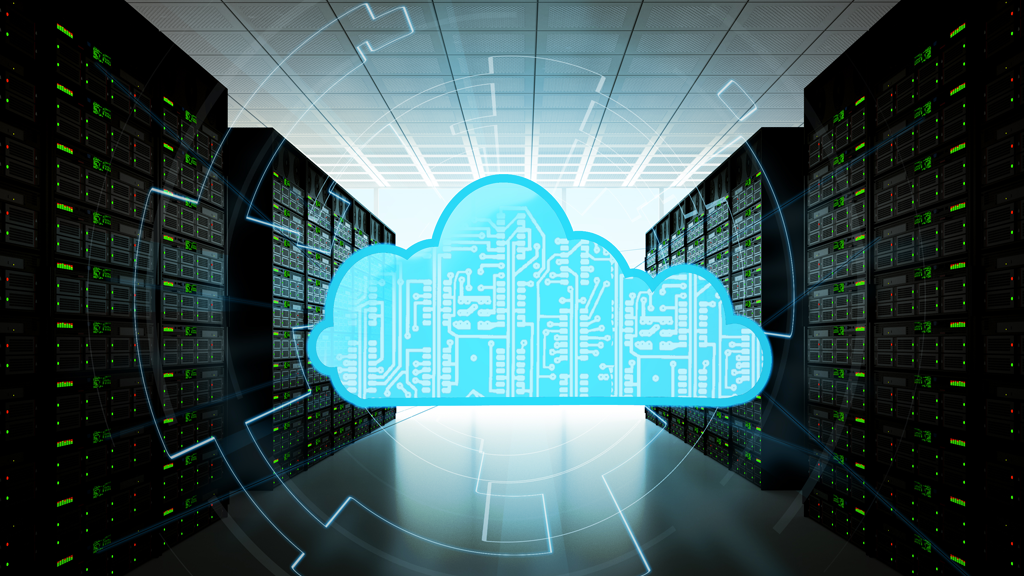 Thinklogical is the first to offer the media and entertainment industry a secure, uncompressed, high performance private cloud option supporting full-resolution 4K and HDR video editing and image sequence workflows with pixel-for-pixel accuracy and no added latency.
Thinklogical's new 100-percent uncompressed, non-IP private cloud solution provides smooth, low-latency video, KVM and UI control, and supports 4K DCI 4:4:4 video sequences, at up to 60 frames-per-second. Thinklogical's patented transmission technology can transport ten of these uncompressed 4K signals – with zero-latency UI and I/O – over a single fiber. This performance is available at distance of up to 50 miles over fiber-optic cabling. A VFX or post facility in London, New York or Los Angeles, for example, can achieve on-premise quality system performance from any data center in their metro region. An uncompressed, full-resolution, 4K-capable private cloud is now a viable choice for creative professionals.
With Thinklogical's new private cloud solution, VFX and post houses can increase productive space and save on energy and maintenance costs by moving servers and IT infrastructure to a remote, managed colocation facility. The new cloud solution also supports MPAA content security best practices by separating and securing vulnerable video sources and stored content from easy access by end-users, protecting content from theft, hacking or intentional and accidental data breaches.
Features and Benefits
Extend 4K DCI 4:4:4 (24/30/48/60 fps) content & KVM without added latency or visual artifacts
Smooth and seamless computer control surface and peripheral device performance
Reduce IT and AV infrastructure and lower total cost of ownership
Increase content security and implement MPAA best practices
Improve collaboration, pipelines and workflows
Enhance creativity and productivity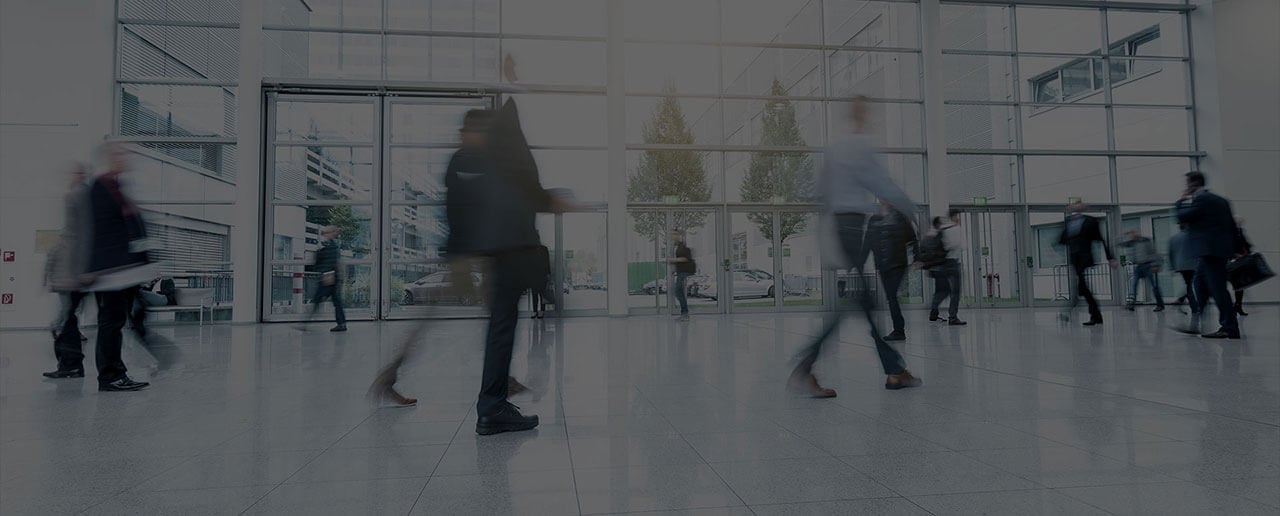 Visit our state-of-the-art
demo centers
ADDITIONAL RESOURCES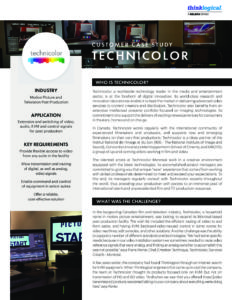 Technicolor Case Study
Technicolor, a worldwide technology leader in the media and entertainment sector, is at the forefront of digital innovation.
Download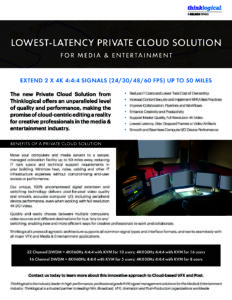 Private Cloud Application Brief
The new Private Cloud Solution from Thinklogical offers an unparalleled level of quality and performance, making the promise of cloud-centric editing a reality for creative professionals in the media & entertainment industry.
Download
Media & Entertainment
BROADCAST
Broadcasters face a dynamic business and technology environment, with constant change in both the methods of creating, managing and distributing content, and the myriad ways consumers now access this content. Thinklogical recognizes this challenge, and offers a wide range of high-performance, professional-grade signal management solutions for broadcasters that improve productivity, promote collaboration, and reduce cost and risk.
Thinklogical's 100-percent uncompressed KVM system architecture preserves every pixel of the video image with no added latency, artifacts or lost frames, and delivers smooth and accurate keyboard and mouse control surface performance. Our patented signal extension and switching technology allows for critical computing resources to be back racked, centralized and allocated as needed, reducing studio and workstation heat, noise, and technology clutter.
Thinklogical enables users to easily access and switch among video sources, graphics generators, replay systems and other applications located securely away from the broadcast studio, simplifying studio re-configurations and easing the burden on engineering resources for improved efficiency and lower total cost of ownership.
CONTROL ROOMS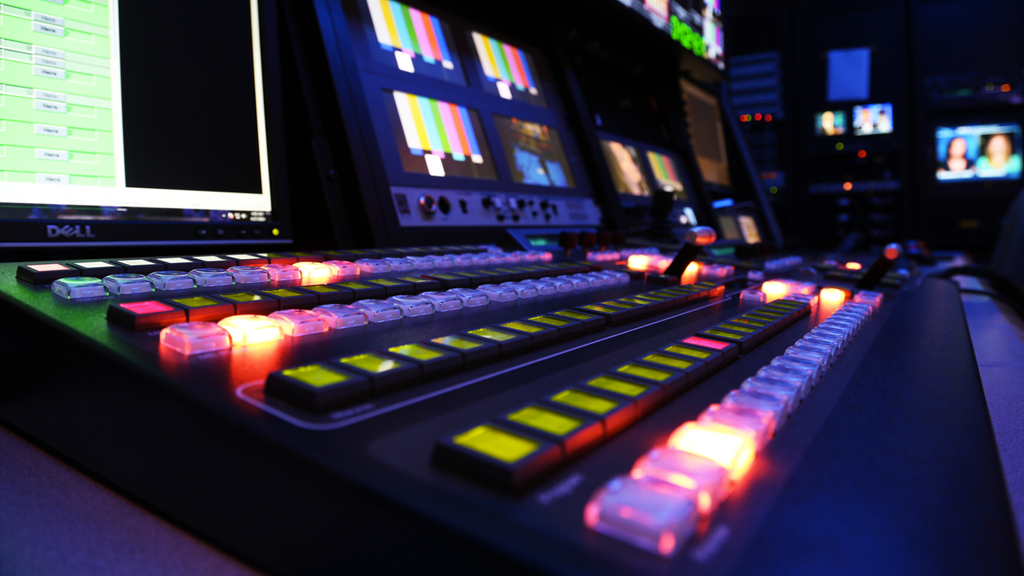 Control rooms are the hub of today's multi-platform broadcasting landscape, and the ability to quickly access and assign applications, systems and content to meet ever-changing programming requirements is critical to a successful production. Thinklogical understands this, and offers high-performance, professional grade control room KVM signal management solutions that improve productivity, promote collaboration, and reduce cost and risk.
Features and Benefits
Lowest latency, 100% uncompressed signal stream with fiber-optic or CATx-based cabling options
Single-button macro control for quick access
Supports hybrid architecture of computers and virtual desktop (VDI) clients
High-density, modular design and easy expand-ability, with non-blocking matrix switches that scale from 12 to 640 ports
Seamless integration with third party and legacy broadcast systems
System management portfolio (SMP) control software to configure, manage, update and maintain Thinklogical deployments of any size
Future proof: supports VGA, DVI, HDMI and DisplayPort, and video resolutions up to [email protected] 4:4:4 30-bits-per-pixel (4096×2160) with full duplex stereo audio, serial (RS- 232), USB HID and USB 2.0 (480Mbps)
Thinklogical's high-performance signal management infrastructure includes state-of-the-art KVM systems with uncompressed signal extension and switching which supports up-to-the-minute execution and decision making for control room operators.
MOBILE TRUCKS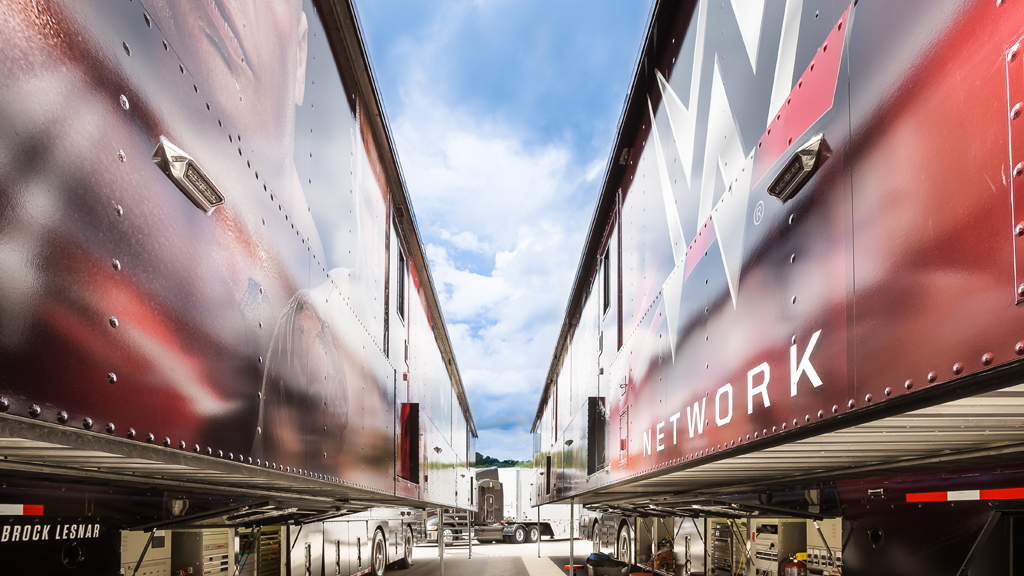 Thinklogical solutions provide any-to-any flexibility for creative professionals working in Mobile Production Trucks.  The Thinklogical solution offers complete flexibility to reconfigure one workstation within a production truck into another instantly and seamlessly with a single keystroke. Professionals can switch from working on an editing workstation, to replay, to graphics, to audio in seconds.
Features and Benefits
Instant reconfiguration of workstations with a single keystroke for productivity and efficiency
Reliable, resilient and redundant configurations that are hot-swappable for maximum uptime
Extension and switching of audio, USB, and video up to 4K @ 60Hz 4:4:4 resolutions
A scalable, future-proof hybrid fiber/CATx 10G architecture that supports future formats
Space saving, modular components reduce rackspace requirements
Reduced IT and AV infrastructure and lower total cost of ownership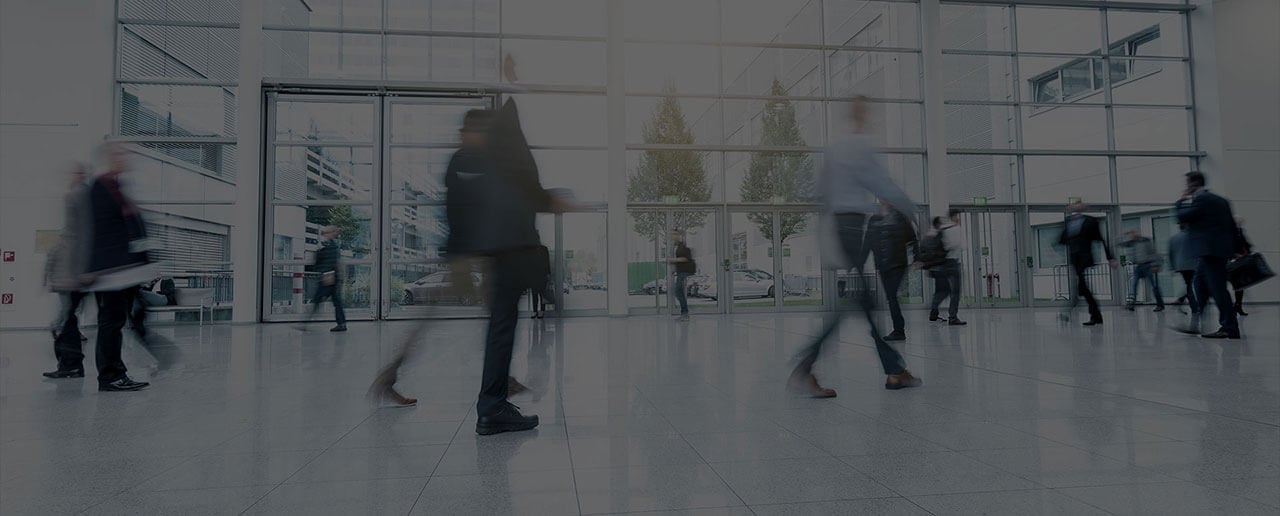 Visit our state-of-the-art
demo centers
ADDITIONAL RESOURCES
Media & Entertainment
Live Production and Themed Entertainment
Thinklogical helps live production and themed entertainment customers capitalize on projects, operate more efficiently and effectively, minimize installation times and ultimately delight the audience with an immersive sensory experience.
Concerts, theatrical productions, sporting events, tradeshows and conferences can inspire, entertain and educate audiences and attendees. Today presentations and performances are becoming increasingly complex and technologically challenging. The secret to their success lies in the systems that deliver the sound and the vision – the overall audio-visual multimedia experience.
Thinklogical supports the live production and themed entertainment industries with rugged and reliable video distribution and signal extension and switching products that take the risk and guesswork out of system design and implementation. In addition to extending audio, USB and camera control, only Thinklogical offers distribution of true, 100% uncompressed video at resolutions up to 4K DCI (4096 x 2160) at 60Hz frame rate, 4:4:4 chroma subsampling and 30-bit per pixel color depth, with no video artifacts, no added latency or lost frames, and with smooth keyboard and mouse and control surface performance.
With Thinklogical, you are guaranteed the highest-quality signal distribution available in the market today, ensuring an unsurpassed multimedia performance.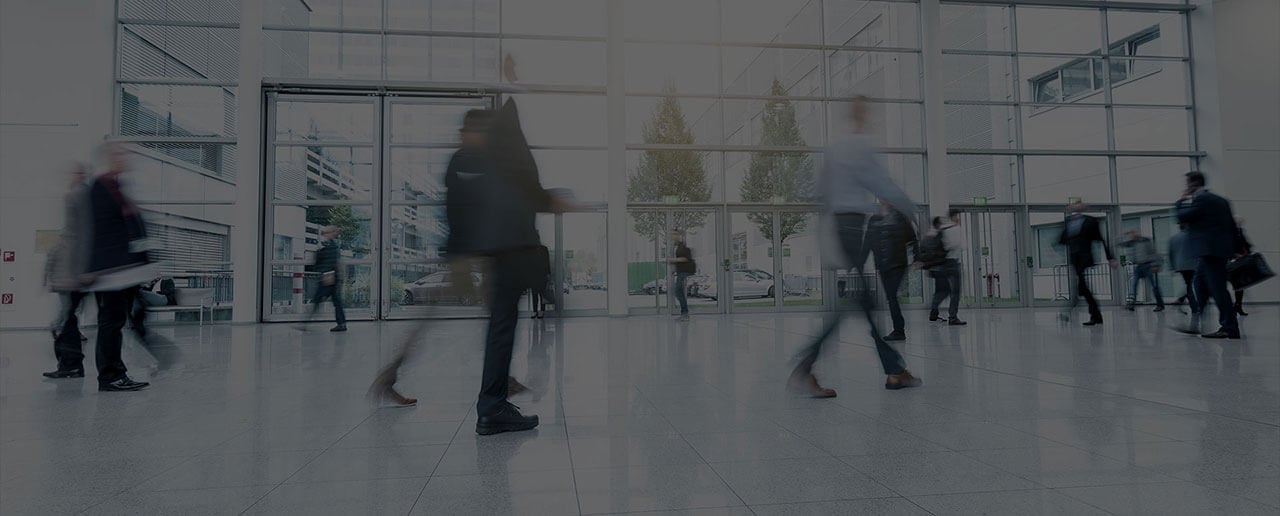 Visit our state-of-the-art
demo centers
ADDITIONAL RESOURCES