T-Q4200 Chassis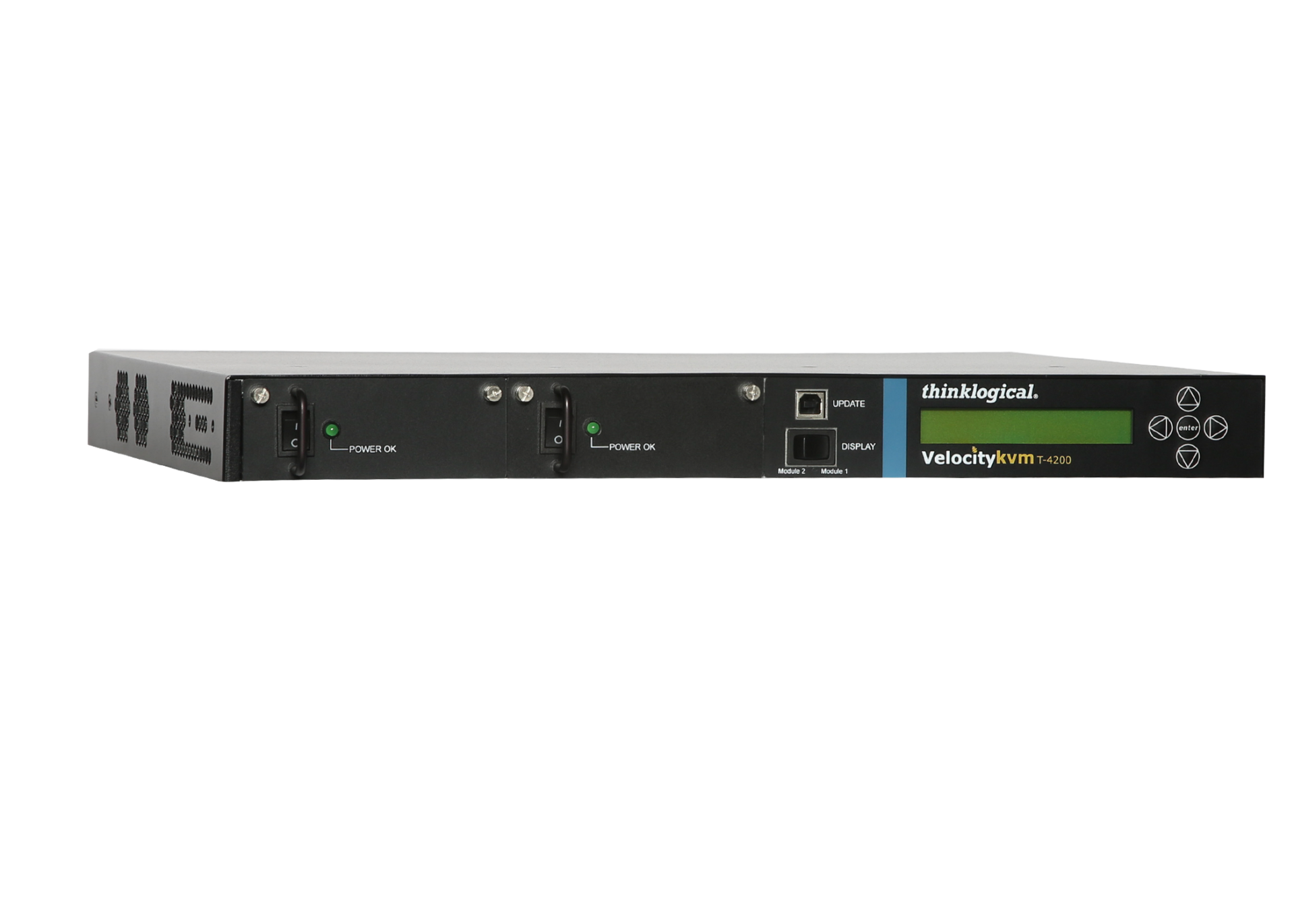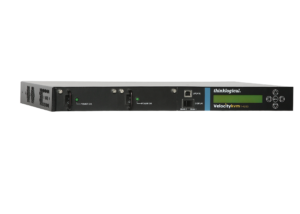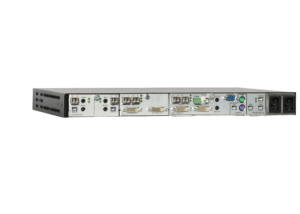 Create a flexible, custom, space-saving and easily scalable product. Choose from the resilient, rack mount chassis or from a more compact, space-saving design for use at the desktop and/or when mounting to a wall.
Overview
Thinklogical's modular systems allow users to create a flexible, custom, space-saving and easily scalable product. For enhanced resiliency, each extender module is hot-swappable, complete with hot-swappable optical modules. As a system design evolves easily convert a unit from multi-mode to single mode or swap the module to easily reconfigure a system to meet new requirements. Modules include fans to keep the system cool and emit virtually no detectable sound to interfere with the local user.
The rack mountable T-Q4200 chassis offers increased flexibility, for systems utilzing both T-Series and Q-Series extender modules. The 1RU, modular design is configurable with a single T-Series transmitter or receiver module and up to two Q-Series modules, in any combination.
The T-Q4200 chassis is ideal for 24/7 environments, where minimal downtime is critical. The system is designed with redundant, current-sharing and hot-swappable power supplies. In the unlikely event that one power module fails, the second automatically switches over to power the unit with no delay or data loss. The failed module may be swapped out, without ever powering down the unit or interrupting operations.
Specifications
Operating Temp. 0°-50°C; (32°-122°F)
Humidity 5-95% RH, non-condensing
Dimensions
Rack Size: EIA 19″ (483.36mm)
Height:  1U-1.72" (43.69mm)
Depth:  15.56″ (395.22mm)
Width:   17.49″ (444.25mm)
(Tolerance: ± .039″; .100cm)
Weights
Weight: 8lbs (3.63kg) per unit – 10lbs (4.54kg) loaded
Power Consumption 5 Watts – 40 Watts loaded
Compliance Approvals for US, Canada, and European Union
Warranty 12 months from date of shipment – Extended warranties available
Resources
How To Buy
VTS-Q04200
T-Series Q-4200 Modular Chassis Configure with a single T-Series Module and up to two Q-Series Modules Redundant power supplies