SYSTEM MANAGEMENT PORTFOLIO SMP3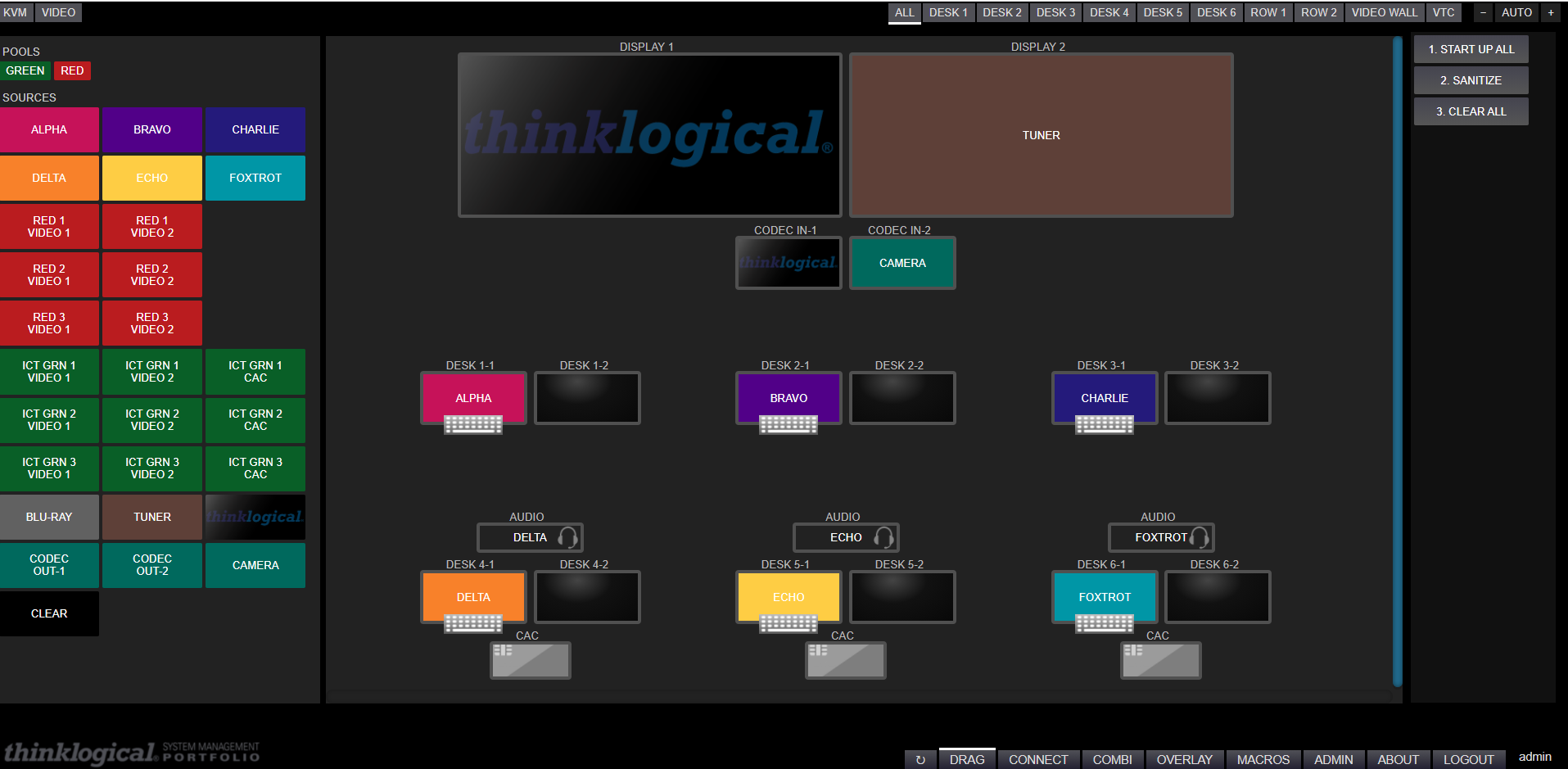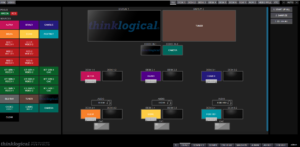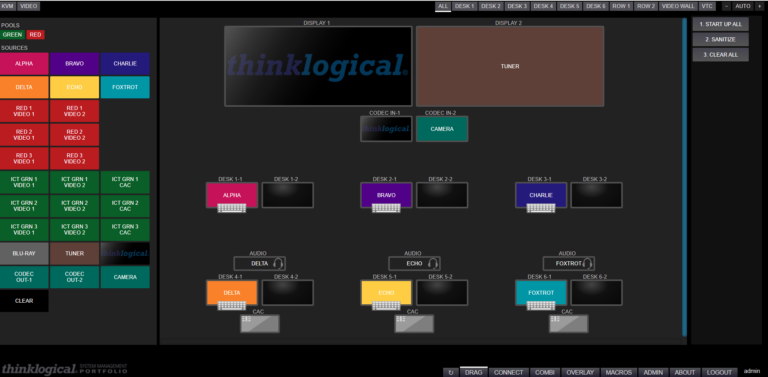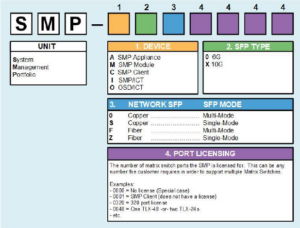 Graphical On Screen Display (OSD)
Drag and Drop Interface
Resource Pooling
Configuration
Custom Hot Keys and Collaboration
API for Integration with Third-Party Control Systems
Text Overlay
Remote System Monitoring
Intuitive Mouse Control
Touch Panel Control Available
Overview
System Management Portfolio 3 (SMP3) is a package of specialized and fully integrated hardware and software modules that provides powerful configuration, remote management, and maintenance capabilities, making it easier for users to set up, operate and update Thinklogical video distribution and KVM extension and switching systems of any size.
The intuitive graphical user interface enables fast set-up and control of each source, destination, matrix switch, user and tag in the system, with no custom programming required. Tabs along the bottom and top of the screen allow users to navigate effortlessly through the features and capabilities of SMP3 with just a click of the mouse.
New in SMP3 is an enhanced, graphical On-Screen Display (OSD), improved Drag and Drop capabilities, resource pooling, and flexible, user-definable Hot Keys. Other SMP features include remote system monitoring and updating for simplified system maintenance, and mouse and keyboard sharing for improved user collaboration.
Complete system control and management solution
Simplified installation, operation, and maintenance
Powerful features that don't require custom programming
Enhancements based on customer experience and input
Reduced training and increased user efficiency and productivity
Runs on SMP2 hardware (Appliance, Module, Client)
SMP Integrated Client Transmitter option available for higher performance
SMP3 from Thinklogical improves overall system performance and value by reducing support effort, lowering total cost of ownership, enhancing productivity, and maximizing system uptime.
Specifications
User friendly; no complex programming required
Faster implementation and simplified maintenance
Spreadsheet-based system setup
Graphical drag and drop on-screen display
Designed for increased productivity and efficiency
Improved resource pooling for reduced hardware and software costs
Increased application security
Touch panel interface for easy operation
Supports large installations
Resources