Modular Chassis 4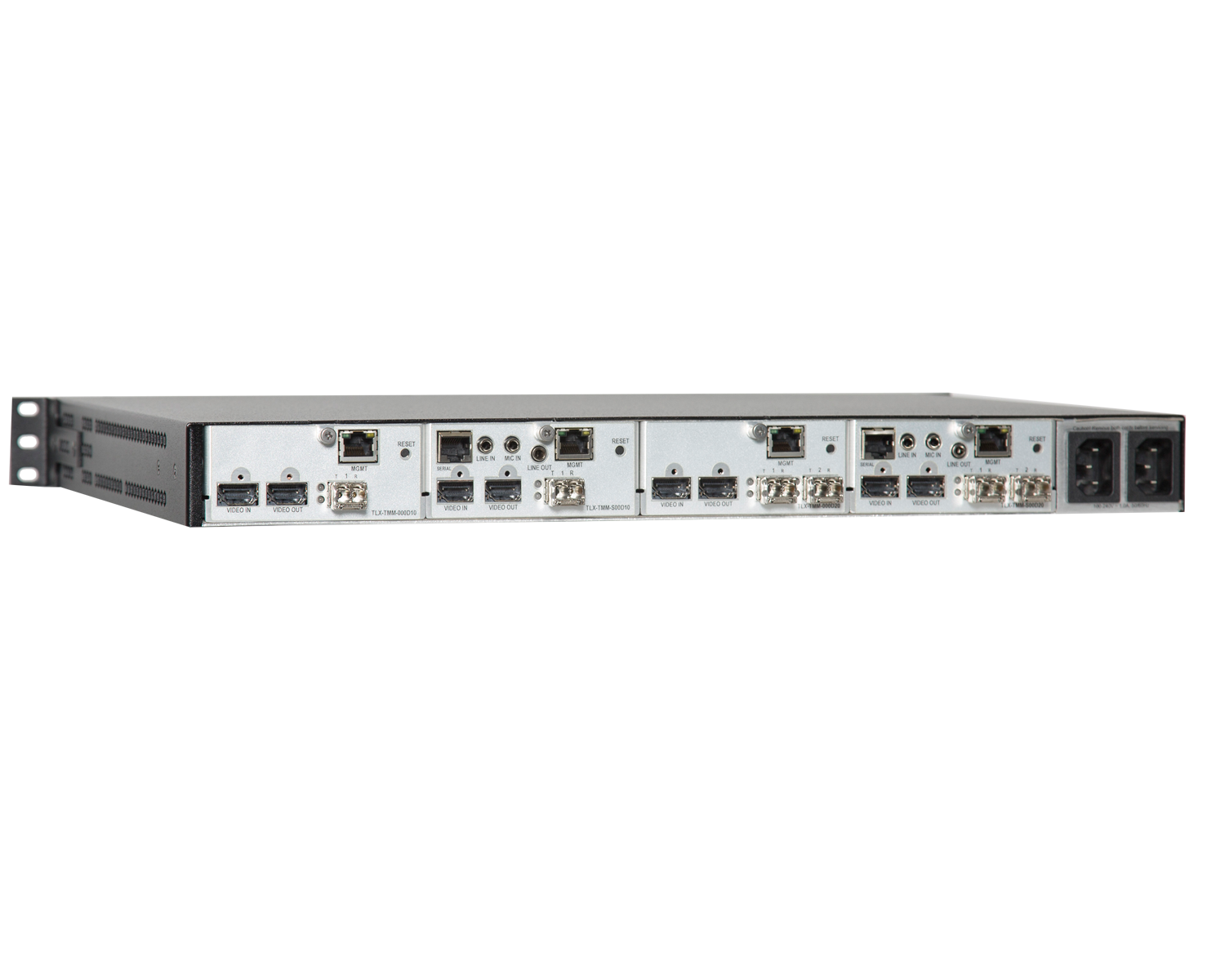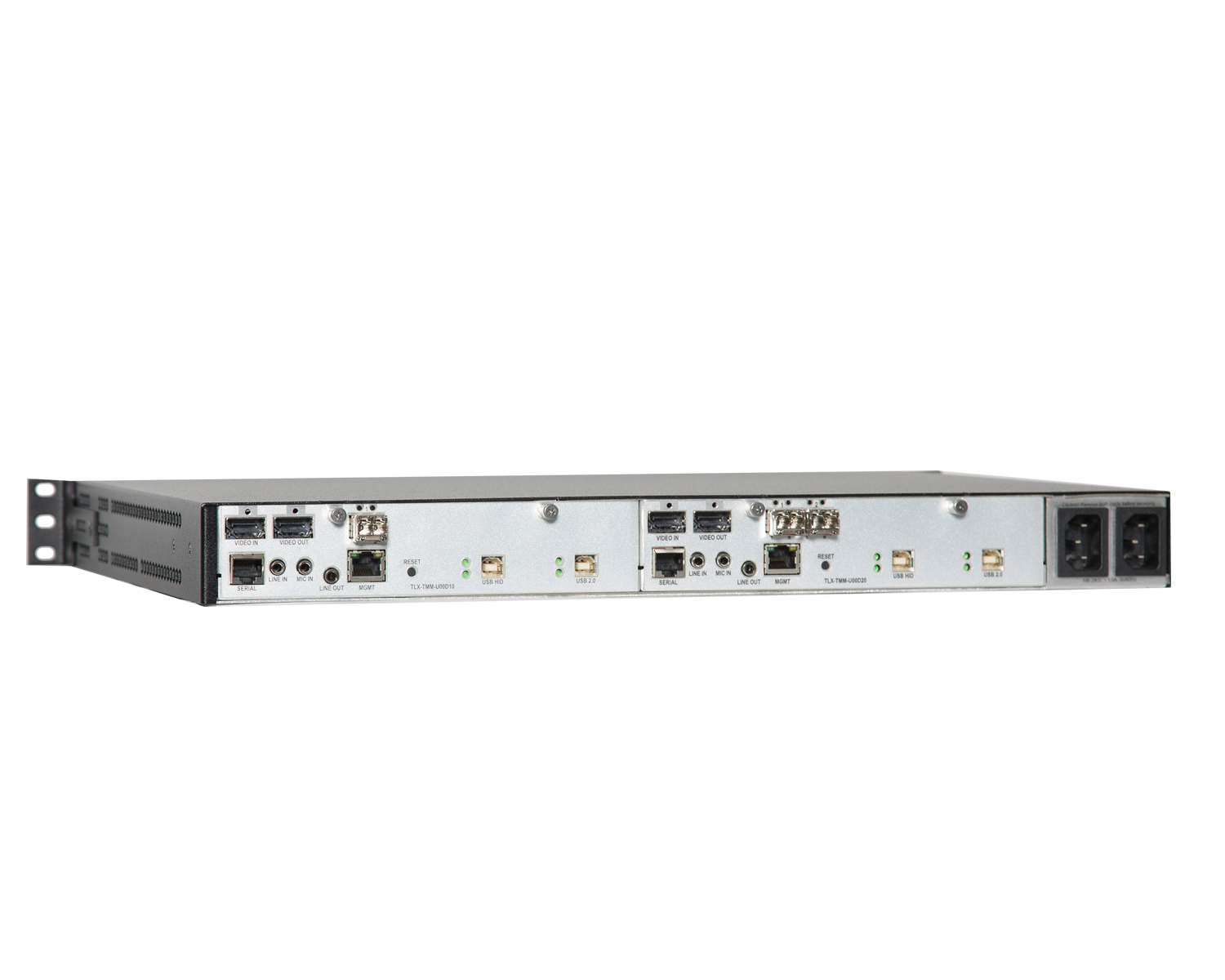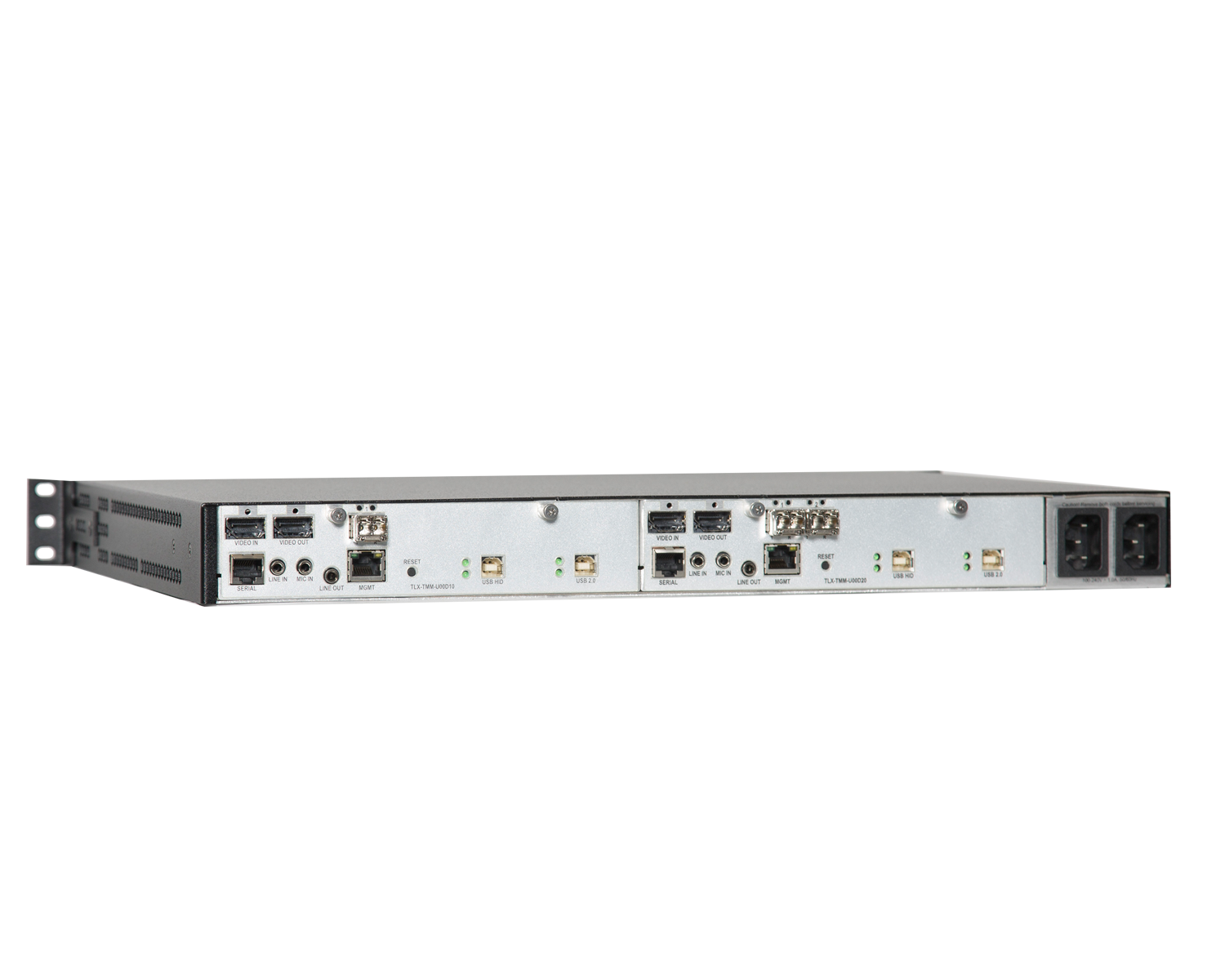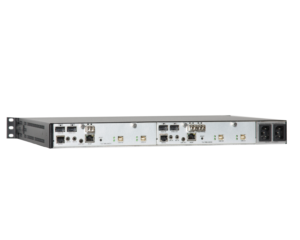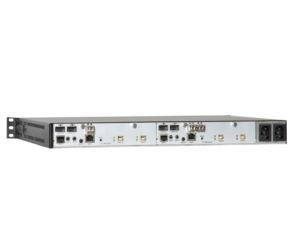 Space Saving at the Desktop & Rack The rack mountable Module Chassis 4 is ideal for high density applications, where space may be limited. The 1RU, modular design is configurable with up to two TLX KVM or up to to four TLX Video transmitter or receiver modules. Chassis may also be configured with a single TLX KVM and up to two TLX Video transmitter or receiver modules and offers redundant and hot-swappable internal power supplies.
Certified to TEMPEST SDIP 27 Level B
Overview
Thinklogical offers a variety of modular chassis for TLX fiber systems. Thinklogical's modular systems allow users to create a flexible, custom, space-saving and easily scalable product. Choose from the resilient, rack mount chassis, housing up to four extenders per single rack unit, or from a more compact design, to save space at the desktop or when mounting to a wall. For enhanced resiliency, each extender module is hot-swappable, complete with hot-swappable optical modules. As a system design evolves easily convert a unit from multi-mode to single mode or swap the module to easily reconfigure a system to meet new requirements. Modules include fans to keep the system cool and emit virtually no detectable sound to interfere with the local user.
Specifications
Environmental Operating Temperature: 0°C-50°C; Humidity: 5-95% RH, non-condensing
Compliance Approvals for United States of America, Canada, and European Union
Warranty 12 months from date of shipment ∙ Extended warranties available for purchase
Mounting Brackets Surface Mounting
19" Rack Mounting Brackets Included
Surface Mounting Hardware, order (2) ENC-001598-R
Power Consumption 0 Watts (20 Watts Loaded)
Supply Voltage Universal AC Power Supply, 100-240VAC, 47-63Hz (2)
Weight 10.00lbs (4.54kg) 12.00lbs (5.44kg) Loaded
Dimensions
Rack Size (w/ mounting hardware) EIA 19" (483.36mm)
Width (w/o mounting hardware) 17.49" (444.25mm)
Height 1RU ∙ 1.72" (43.69mm)
Depth 14.62" (371.37mm)
Tolerance ± 0.039" (1.00mm)
Connectors
Software Updates  USB B (1)
Cables Included AC Power Cable (2)
Resources
How To Buy
CHS-000004
Modular Chassis 4 Configure with up to two TLX KVM Modules or up to four TLX Video Modules Redundant & hot-swappable power supplies