Integrated Client Transmitter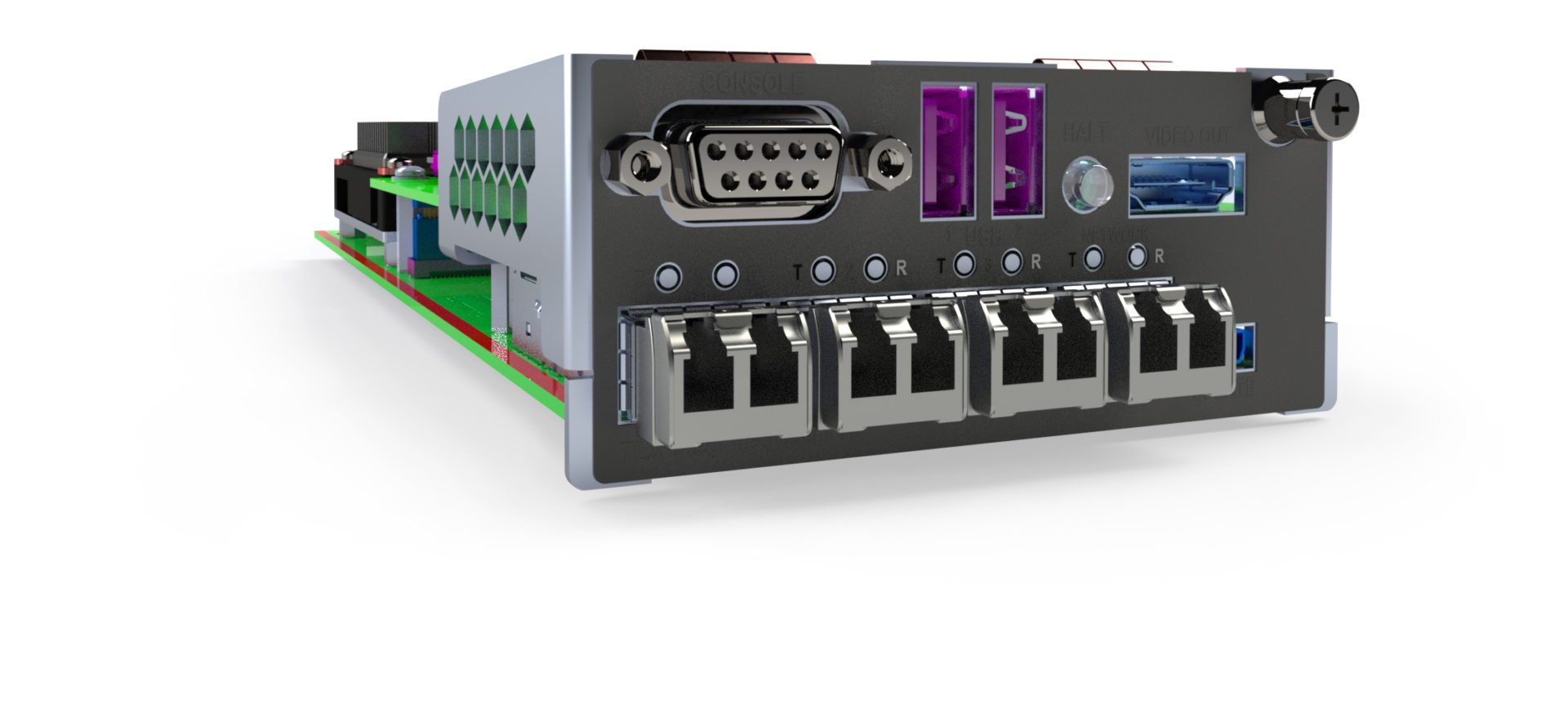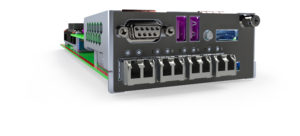 Copper or Fiber 1GbE network connection from VDI server to Integrated Client Transmitter module.
Fiber connection to Thinklogical matrix switch or KVM receiver
Compatible with Thinklogical Velocity and TLX Series KVM products
Supports HDMI 2.0, single or dual head systems and resolutions up to 3840 x 2160 @ 30Hz
Digital audio (can be extracted to analog at receiver)
Supports analog audio (mic/line)
Redundant, current-sharing, hot-swappable power supplies
Optional separate USB 2.0 data path at 480MB available for CAC applications
Intel Processor i5 – 2.4GHz/3GHz (Turbo Mode), Dual Core, 4 Threads, 3MB Cache, Intel HD Graphics 520, 4GB RAM – DDR4-2133, 2 Memory Channels, Bandwidth 34.1Gbps
Intel Processor i7 – 2.8GHz/3.9GHz (Turbo Mode), Dual Core, 4 Threads, 4MB Cache, Intel HD Graphics 620, 8GB RAM – DDR4-2133, 2 Memory Channels, Bandwidth 34.1Gbps
Field replaceable 128GB solid state drive
Chassis supports up to four modules per single RU
Certified to TEMPEST SDIP 27 Level B
Overview
Create more secure, productive and higher-performance VDI and cloud infrastructures using Thinklogical's all-in-one VDI desktop client and KVM transmitter. Efficiently back-rack your VDI desktop clients and high end graphic computers in IT machine data rooms while providing flexible and secure user access through Thinklogical's high-performance fiber-optic extension and switching systems.
The Integrated Client transmitter module is a full-featured virtual machine processor combined with a high-performance KVM extender transmitter, eliminating the need for a separate client device in extended VDI installations. The module's processor acts as a zero client, thin client, or full-featured "fat client" PC and can host any supported VDI client software or operating system including those produced by VMware®, Citrix®, Microsoft® and others. It is also compatible with many third-party accredited software images.
The small-footprint Integrated Client transmitter module simplifies VDI and cloud infrastructure and reduces cost by eliminating the need to purchase separate desktop clients and KVM transmitters and optimizing network topology. This reduces hardware and cabling complexity and expense, and saves a minimum of 50% of the rack space previously required in typical configurations — even more in certain applications. The module increases data security by removing the client device, cables, and network and USB ports from the workspace. And it allows you to more easily pool IT resources for reduced hardware and software licensing costs.
Thinklogical's patented high-bandwidth and uncompressed KVM extension and switching architecture delivers low-latency system performance identical to if the user was connected directly to the desktop client. Simplify your VDI applications and save costs with the Integrated Client Transmitter.
BENEFITS
Enhanced Security
Mitigate insider threat by removing client, network and USB 2.0 ports from desk
Part of IA-accredited multi-classification solution (EAL4, TEMPEST, NATO NIAPC, JITC UCR APL)
Hardware designed to maximize security functions; supports TENS/LPS
Compatible with security-based client software; reduced requirements for security patching
High Performance
No signal compression, resulting in no added latency or video artifacts, jitter or dropped frames
Easier Integration and Cost Savings
Save valuable space at the desktop and rack
Reduce IT clutter and cabling; use less power, remove heat and noise
Lower hardware and software licensing costs by pooling
Increased Flexibility and Reliability
Instantly switch between networks or classification levels
Easily incorporate CAC for multi-classification application access
Modular, high-density design maximizes space utilization and uptime.
Supports all common virtualization software and desktop operating systems: VMware, Citrix, Microsoft
Specifications
Initial Configuration Support
Copper GbEnetwork connection from Virtual Desktop Infrastructure (VDI)
Fiber connection to Thinklogical Matrix Switch or Receiver
Thinklogical Velocity Product Line compatibility
HDMI, single head systems with support for resolutions up to 1920 x 1200 @ 60Hz
Intel Processor –i5U 6thGen.
DDR4 –4GB
SSD –128GB
Virtual Desktop Client –VMware, TENS/LPS
Future Configuration Support
Thinklogical TLX Product Line compatibility
HDMI, dual head systems with support for resolutions up to 3840 x 2160 @ 30Hz
Additional fiber port to support separate USB 2.0 for CAC applications
Intel Processor –i7U
DDR4 –8GB
SSD –1TB
Virtual Desktop Client –VMware, TENS/LPS, Citrix, Microsoft
Resources
How To Buy