ICT18 Integrated Client Transmitter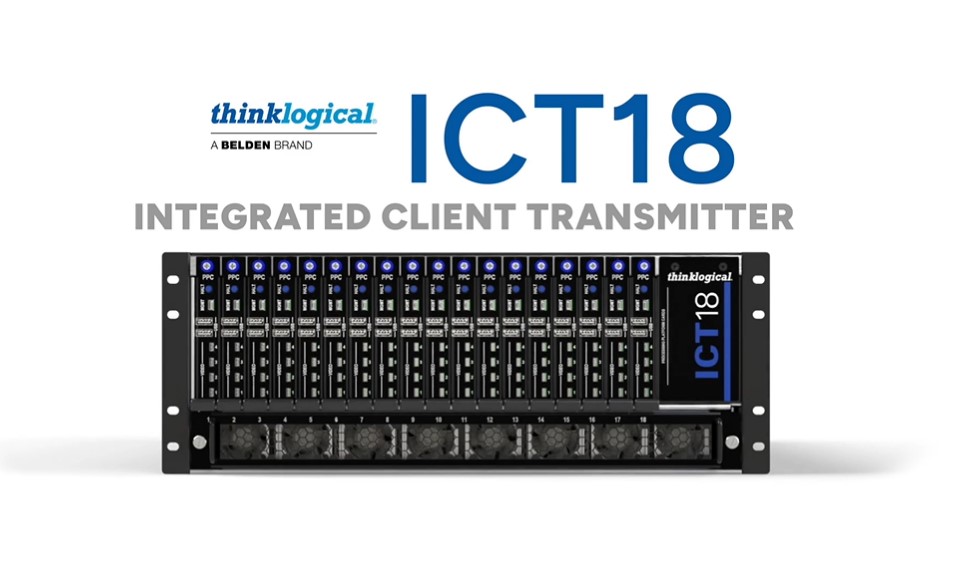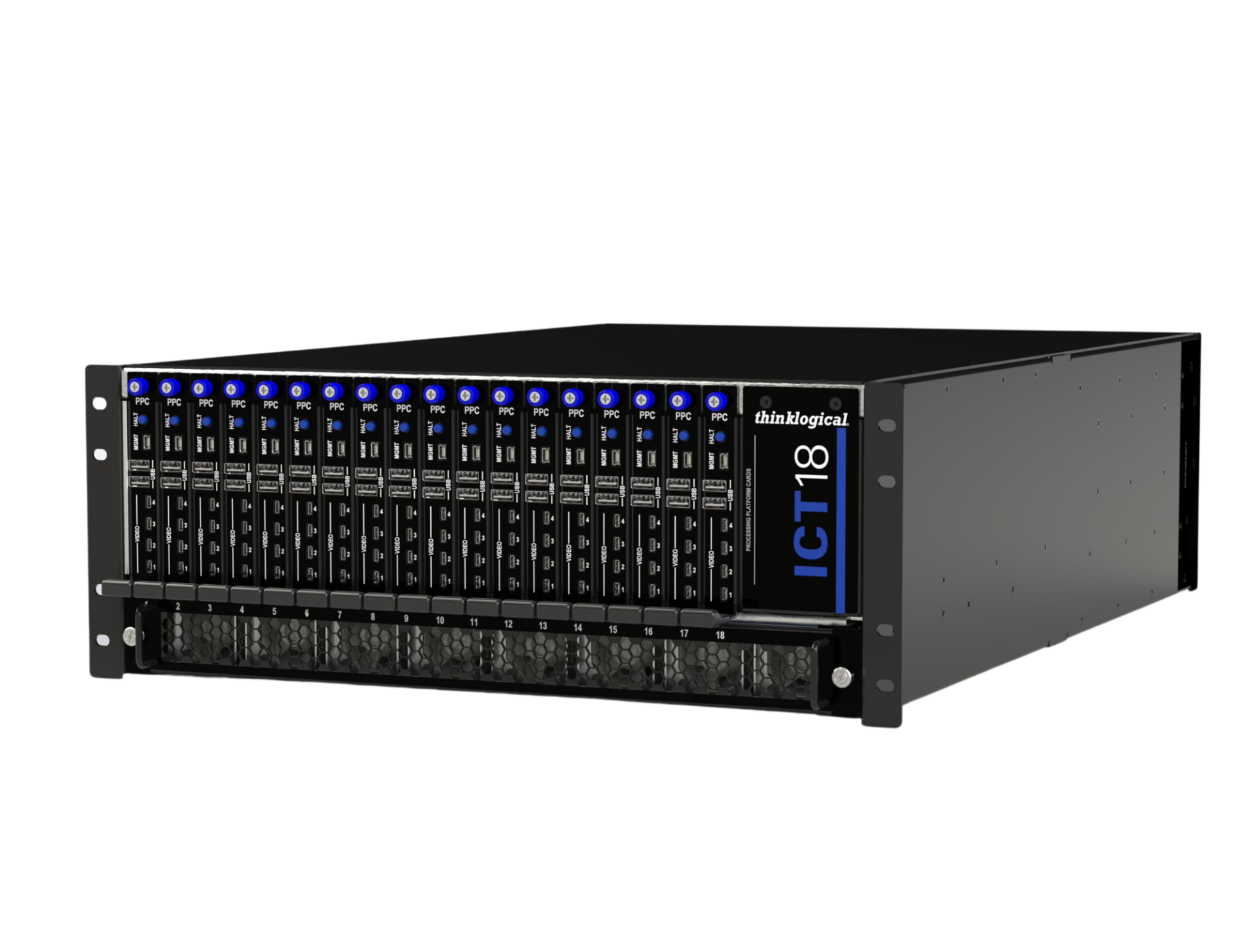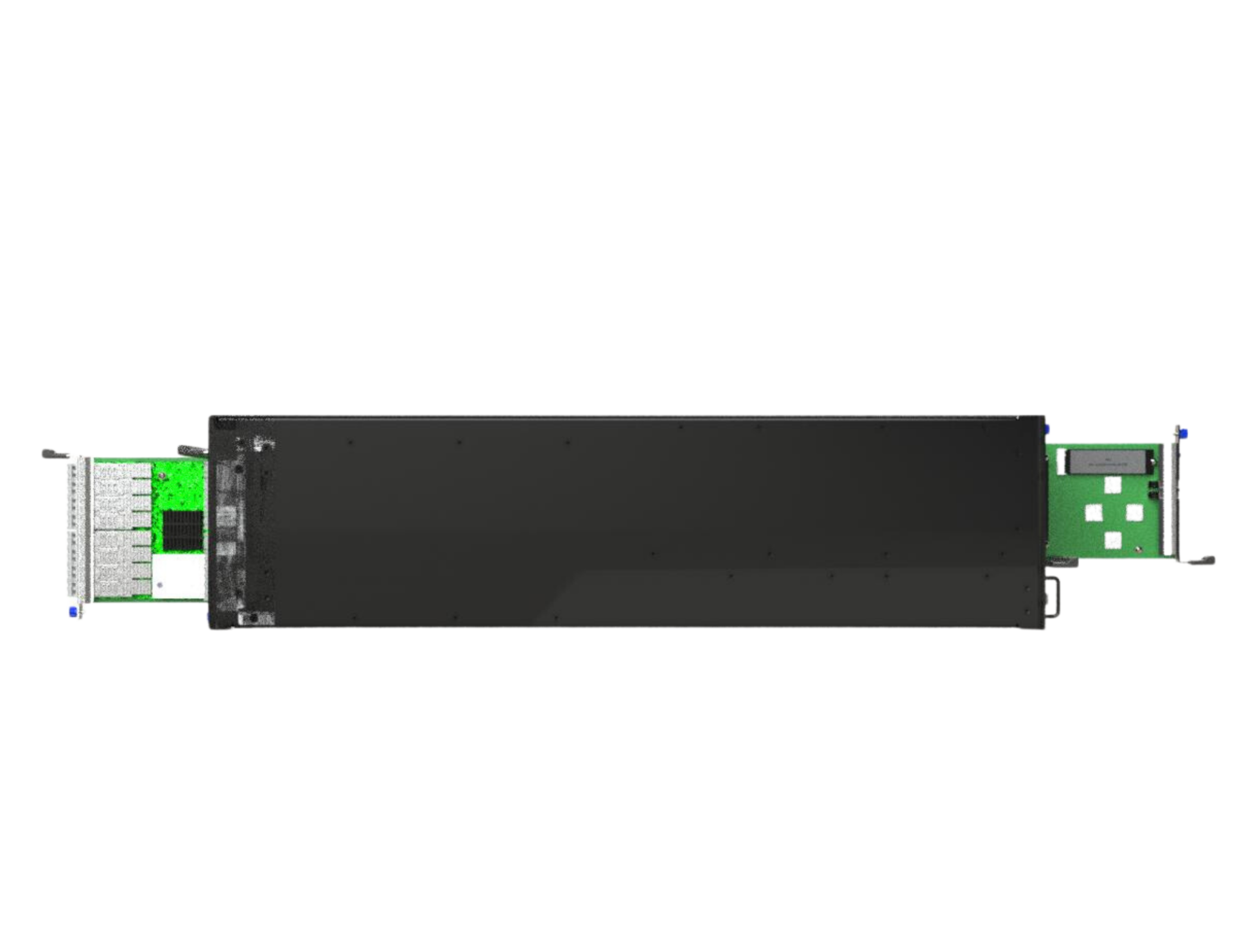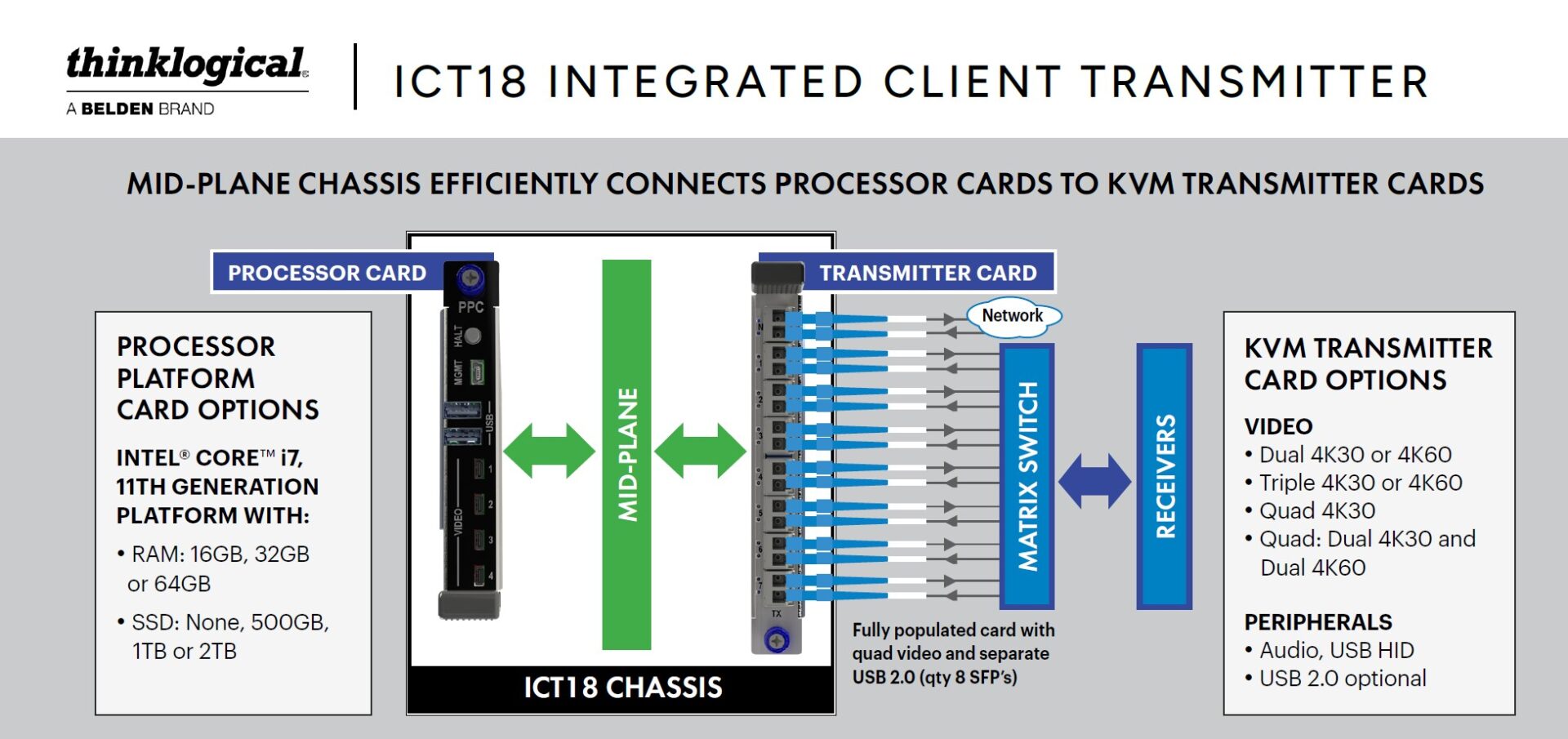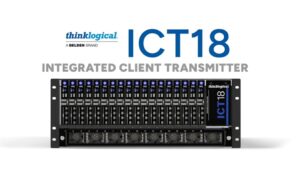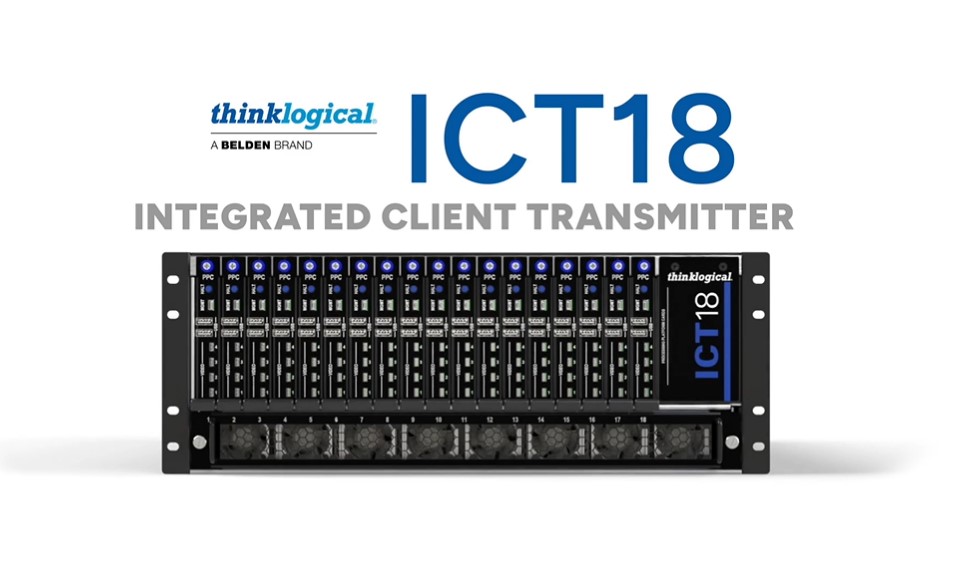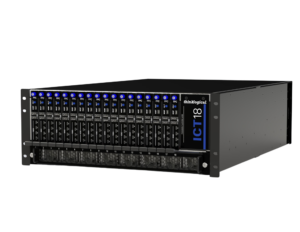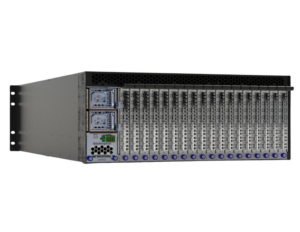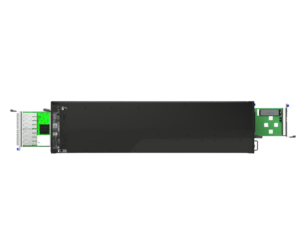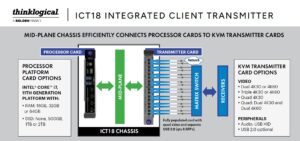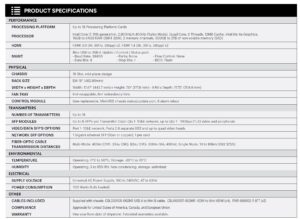 FULL FEATURED CLIENTS
SEAMLESSLY PAIRED
WITH HIGH PERFORMANCE
KVM TRANSMITTERS
Design a secure, productive and high performance remote computing infrastructure using Thinklogical's ICT18 Integrated Client Transmitter. This all-in-one, rack mount assembly offers the ultimate combination of Source Client and KVM Extension performance in a flexible ultra-dense chassis.
Overview
Up to 18 Client Processor Platform Cards (PPC) and KVM Transmitter Cards are mated in a mid-plane Chassis producing Integrated Client Transmitter pairs, that allow the completely independent upgrade of the processor platform or KVM transmitter.
ICT18 BENEFITS
Processor Platform Cards, running on the latest Intel® Core™ i7 11th generation processor,
serve as zero, thin or full featured thick clients hosting any supported VDI client software or
operating system. Mated 10Gb KVM fiber optic Transmitter Cards extend up to quad video
heads (dual 4K60 and dual 4K30) along with audio, USB HID and USB 2.0.
Secure, space-saving, rack mountable Clients and paired KVM Transmitters
Clean and reliable installations reduce cabling, power, noise and heat
Integrated Intel Processor solution supports all common VDI and desktop
operating systems
Future proof with independent upgrade capability for Processor Cards and KVM
Transmitters
Enhance flexibility with comprehensive video, peripheral and memory options
Outstanding serviceability and maximum uptime with local access ports, hot-swappable
cards, modules and optics
Multi-domain support when used with Thinklogical Matrix Switches
Specifications
Rack mounting of up to 18 Clients and paired KVM Transmitters in only 4 rack units
Full Featured Independent Processor and KVM Transmitter Cards
Supports Dual, Triple and Quad Head Systems and resolutions up to 3840 x 2160 @
60Hz (Triple) 30Hz (Quad)
Supports USB HID and USB 2.0 (Integrated or Separate)
Embedded Digital Audio and Analog Audio
Intel Core i7 11th Generation Processor Platform
• Available RAM: 16GB, 32GB, or 64GB
• Available SSD: None (Zero Client) to 2TB
Swappable Processor, KVM Transmitter and Controller Cards, Fan Tray and Optics
Redundant, current sharing, hot swappable power supplies
Compatible with Thinklogical's full range of TLX KVM Receivers and Matrix Switches
Resources